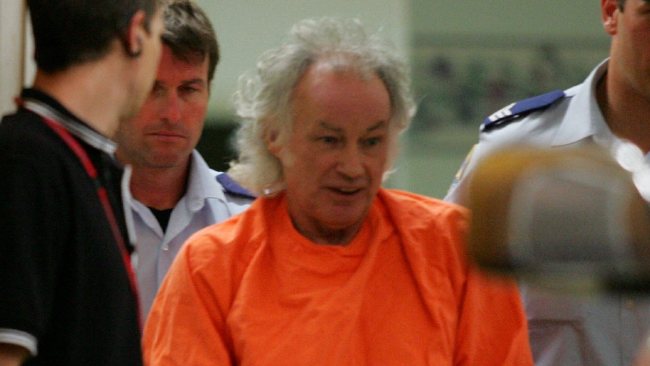 SERIAL killer Ivan Milat has staged a nine-day hunger strike after being refused permission to play Sony Playstation games in his cell at the state's toughest jail.
The Sunday Telegraph can reveal that Milat, who is serving life sentences for the murders of seven backpackers, justified his request for a Playstation console on the grounds that it would allow him to "exercise his mind" at Goulburn's Supermax prison.
When Corrective Services Commissioner Ron Woodham refused, Milat began his protest on Tuesday of last week.
The 66-year-old inmate refused all meals and his weight dropped from 85kg to 60kg before he gave up his hunger strike on Thursday night.
Commissioner Woodham told The Sunday Telegraph Milat's request was ludicrous.
"There's no inmate on my watch who would ever get anything close to a Playstation, particularly Australia's worst serial killer," Mr Woodham said.
"I knew he'd start eating again because he likes his food too much. He can stage as many protests as he likes, but there'd be no point if he got one because he needs two hands to use it."
Mr Woodham was referring to a previous protest in 2009 when Milat cut off a finger and mailed it to the High Court of Australia.
In this latest incident, prison staff monitored Milat, ready to administer food intravenously if he collapsed to prevent him from dying in custody. He refused to be weighed several times
during the protest, they said.
Officers first noticed that he was refusing to eat on May 3 after finding untouched food in a rubbish bin inside his cell.
Milat has become well known for his attention-seeking stunts.
Milat's eldest sibling, Alex, said from his Queensland home on Friday he "didn't care" that Milat was denied a Playstation.
"It's got nothing to do with me," he said. "I'm up here, they're down there."