Microsoft is getting ready to hand out free Xbox 360 consoles (the 4GB version) to customers that purchase new Windows 7 PCs worth at least $699.
The special deal is available just to students as a part of a less than traditional back-to-school offer, since it's only May.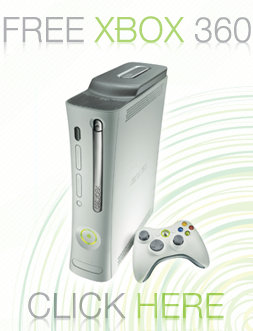 Still, it's only the start date of the initiative that's surprising, namely May 22nd, 2011, since the special offer is scheduled to last throughout September 3rd, or as long as supplies will be available.
At the start of the campaign, only students in the United States will be able to get a free Xbox 360 4GB console when they purchase a Windows 7 computer worth north of $699.
"A hot new Windows 7-based PC with a free Xbox 360 is the ultimate productivity, social and entertainment package for students," explained Kathleen Hall, general manager of Windows Marketing at Microsoft. "In one shot, with this great offer, Microsoft is giving students everything they need for a successful new school year."
The software giant promises that it will expand the special deal to additional countries, and users in Canada and France can expect to get it next.
Students can opt to buy their new Windows 7 PC online, or via a traditional retail store. Either way, they'll still get their free Xbox 360 4GB to go along with their brand new computer.
"If you have a .edu email address you can purchase your new PC through one of our participating retailers including Dell.com, HP.com or Microsoft Store. If you don't have a .edu address or prefer to walk into a store, touch the PCs and test their features, bring your Student ID into Best Buy or any Microsoft Store retail location Check with your chosen retailer for additional specifics they may have in place," revealed Microsoft's
Kristina Libby
.
The console might be free, but students will need to buy the Xbox LIVE Gold membership separately, if they want to enjoy online multiplayer games. Also, owning an Xbox 360 is really just half the experience, they might also try and buy a Kinect and see what the console is really capable of.