The popular Swedish music streaming service is to make its debut in the US today, having signed deals with all four of the major record labels: Sony Music, Universal, Warner and EMI.
Last week Spotify began inviting Americans to submit their email address so they could be notified when the service was available to sign up to.
The announcement said: "Spotify is coming to the US. The award-winning music service that's taken Europe by storm will soon be landing on US shores. Millions of tracks ready to play instantly, on your computer and your phone."
Since 2009, Daniel Ek, Spotify's co-founder and chief executive, has been repeatedly promising to launch Spotify in the US, but lengthy negotiations with record labels have meant a long wait for users across the pond.
The US product is understood to be very similar to the European product – with a free advertising supported service and two-tiered paid-for product allowing advert-free streams and with the most expensive subscription, mobile access to the service's large catalogue.
The free service is expected to be limited to just six months and was believed to be one of the main sticking points in negotiations with record labels as executives felt uncomfortable about giving away music for free with only advertising revenues to fall back on.
However, Mark Mulligan, Forrester's outgoing research director, is not convinced by streaming services' sustainability. Writing on his blog he says: "Streaming services as a whole just aren't delivering enough income for artists. Spotify is much maligned for the raw deal it is perceived to give artists, yet when you look at the average-pay-per stream, Spotify actually pays out more than that darling of premium services Rhapsody, despite the majority of Spotify's streams being advertising-supported rather than premium (something feels broken there).
"The simple fact is that the disparity between paid downloads and streaming is unsustainable. It just isn't tenable that 3 paid downloads from Amazon can still deliver 50% more revenue than all the streaming services combined over the same period and yet have less than 1% the activity level of those services."
The Telegraph learned that the service failed to launch in the US last year, because the major record labels demanded "extremely high cash advances".
It is not clear if these demands were met, but cash flow is not a problem for the company following a recent $100m (£61m) funding round that values Spotify at $1bn.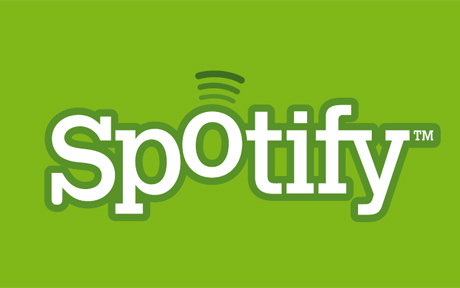 Last week Spotify
announced a partnership with Virgin Media
which will see the music service integrated with Virgin Media's TiVo set-top boxes and made available to mobile customers.
The partnership, first revealed in the Telegraph last October, is the latest in a series of tie-ups that have enabled Spotify to grow its customer base. It is rumoured that the company is close to announcing a partnership with Facebook, to be unveiled later this summer.