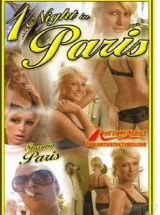 A second copyright infringement complaint has been filed by San Francisco-based XPays against BitTorrent users who allegedly have uploaded and downloaded copies of the "Paris Hilton Sex Tape."
Filed earlier this week at U.S. District Court at Los Angeles, the federal complaint accuses 995 individuals of copyright infringement but also of unfair business practices claiming the defendants are acting as "secondary producers" as it relates to 18 U.S.C. § 2257.
The complaint reads: "By inserting unauthorized copies of [XPays' movie] into the BitTorrent program, defendants became 'secondary producers' of [XPays' movie] … and they are subject to all of the requirements imposed on 'secondary producers' by the 2257 regulations."
This is the second lawsuit filled by the company – the first one came in January against 843 Does, but did not embody language in its original complaint relative to possible 2257 violations among the Does; in March XPays was favored by U.S. Judge James Otero's decision and allowed to demand ISPs to reveal the identities of the John Does initially accused of copyright infringement.
In the habit established by such lawsuits, offers of out-of-court settlements were made – file-sharers were invited to make a deal and not risk a trial in exchange for $500 paid to XPays.
Since 2004 the company has the rights to sell and market online the sex video featuring Paris Hilton video (known as "1 Night in Paris,"). The rights for DVD distribution belong exclusively to Red Light District.