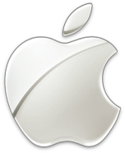 A report from All Things D claims that the next generation iPhone will be released in October, not September, as many eager customers have anticipated.
For years, Apple has held an iPod-themed event in September, and it was expected that the iPhone 5 would join the group since it was not released as expected in July. Sources say that the device will be released "later in the month, rather than earlier", so users looking to upgrade will have some waiting to do. There is no word on the reason for the "delay", but it's possible that component shortages (or even lawsuits) are to blame. The iPhone is notoriously difficult to manufacture, and the iPhone 5 will likely be no different.
Sources with knowledge of the situation say reports claiming AT&T has blacked out employee vacations during the last two weeks of September in preparation for the retail debut of the next iPhone are misinformed.