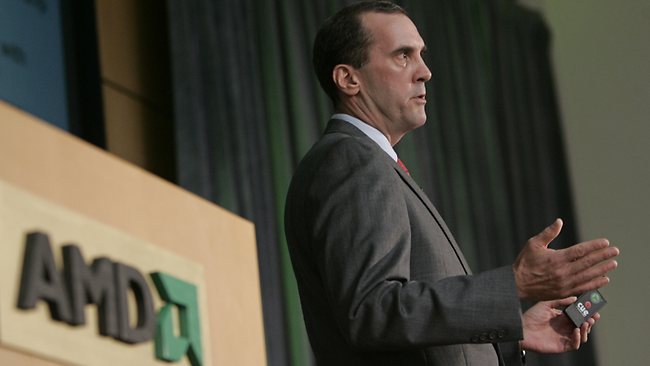 CHIPMAKER Advanced Micro Devices has named an executive from PC maker Lenovo Group as its new CEO, giving him a mission to improve the struggling company's finances and turn the rise of smartphones and tablets into an opportunity rather than a threat.
Rory P. Read, who was Lenovo's chief operating officer, takes the helm of AMD from chief financial officer Thomas Seifert, who had served as interim CEO since January, when Dirk Meyer was ousted. Mr Seifert remains the company's CFO.
AMD, based in Sunnyvale, California, is Intel's only sizeable competitor when it comes to making PC processors, with about 20 per cent of the market. It's also a leading maker of graphics chips.
AMD has long struggled against Intel and has been unable to match the larger company's enormous investments in research and chip factories. Now, both companies are facing the rise of smartphones and tablets, which don't use their chips and are starting to take a bite out of PC sales.
Next year, Microsoft will launch Windows 8, which will be able to run on mobile phone-style chips in addition to Intel and AMD chips.
AMD's board felt Mr Meyer had not acted fast enough to address the change in the industry and broaden the use of the company's chips.
"There a number of very important changes taking place around our industry, and these changes create opportunities. We'd like to develop strategies that thoughtfully but aggressively take advantage of these opportunities," AMD chairman Bruce Claflin told analysts on a conference call.
The board also wants Mr Read to improve the company's margin and restore growth in its current markets, Mr Claflin said.
AMD is set to launch a chip for tablets next year. Intel already sells chips for tablets and similar devices, but their usage is minimal.
Mr Read said the future of the PC market is still bright.
"The core PC market space is going to continue to expand. I believe it will grow in the next five, 10-plus years, and I think it particularly will be strong in emerging markets as those economies expand their middle classes," he said on the conference call.
AMD shares jumped Thursday morning after Mr Read's appointment, but subsided through the day as broader markets declined. In afternoon trading, they were up 3 cents at $US6.37.
Intel's shares fell 34 cents to $US19.47.
Lenovo, which is based in China, is the world's third-largest maker of PCs. Mr Read worked for 23 years at IBM, and followed the PC division to Lenovo, which bought it in 2005.
Lenovo said it had no immediate plans to name a new COO. The functions that reported to Mr Read will now report to CEO Yang Yuanqing.
Mr Claflin was AMD's executive chairman during the search for a new CEO. He will lose the "executive" part of the title and return to being board chairman.