FRUIT THEMED PHONE MAKER Apple's IOS operating system (OS) has fallen eight per cent in popularity over the last year, while Google's Android OS market share has doubled.
According to data from Kantar Worldpanel Comtech, in the 12 weeks ended 7 August, Android had 47.1 per cent share of the UK smartphone market, compared with 22.9 per cent during the same period a year earlier.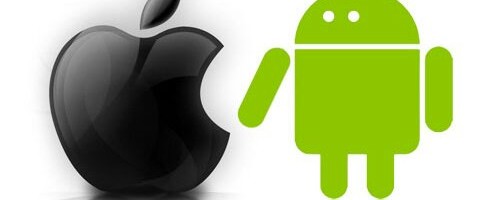 Apple's IOS however, has fallen by eight per cent to 20.8 per cent share from 28 per cent a year earlier, as Android surged in popularity.
RIM's Blackberry OS was the second most popular with 21.5 per cent of the market, up four per cent from 17.4 per cent a year earlier.
Meanwhile, the Symbian OS saw a steep 19 per cent decline to 7.2 per cent market share, compared with 26.3 per cent during the same period in 2010.
Microsoft's Windows phone 7 OS grew 1.7 per cent, but that was up from zero in 2010 so nothing to shout about.
Smartphones made up 68.5 per cent of sales over the 12 weeks, meaning that 41 per cent of the UK population now owns a smartphone.
Dominic Sunnebo, global consumer insight director at Kantar Worldpanel Comtech warns that smartphone design is in danger of becoming "too standardised".
He said, "While smartphones are quickly becoming the norm there are still new sales opportunities for manufacturers that innovate in terms of design. Smartphone design is in danger of becoming too standardised, with 90 [per cent] of smartphones now using a Candybar shape, compared with only 54 [per cent] in 2009, and 62 [per cent] including a touchscreen function. With a lack of design differentiation, big name brands have to work harder to convince consumers to choose their products over another's."
Sunnebo thinks smartphone makers would stand out more if they targeted the over-45 market.
He said, "Our research shows that this market is a key area for growth, with 17 million people aged 45+ in Britain who still don't own a smartphone, but these consumers want different things from their phone. For example, 27 [per cent] of over-45s chose their current handset for its ease of use, compared with only 12 [per cent] of under-45s. Similarly, late converters gravitate towards physical keyboards and slider phones. If manufacturers can develop smartphones that attract this audience we are likely to see the market grow even further."