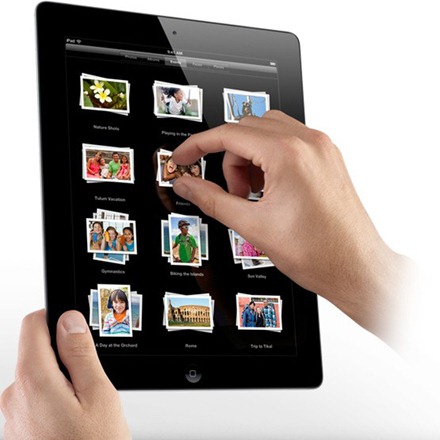 SELLER OF SHINY TABLETS Apple is cutting its supply orders for Ipad parts by 25 per cent, raising questions over a possible slowdown in demand for the industry leading device.
JPMorgan Chase released a report that shows that over the last two weeks Apple axed a quarter of its orders with a number of supply vendors for the fourth quarter of this year, the first cut to affect the Ipad. The names of the suppliers were not revealed, but it is believed that Hon Hai Precision Industry, better known as Foxconn, is among the suppliers affected,
according to Bloomberg
.
The unprecedented move has yet to be confirmed by Apple, but if true it could signal slowing demand for the Ipad range as competition mounts from rivals like HTC and Samsung. Apple could also be expecting sales to fall as more companies enter the tablet market, including the highly anticipated
Amazon tablet scheduled to launch this week
.
The poor economic situation in Europe might also have contributed to weak demand, particularly given the expensive nature of Apple's tablets. With cheaper alternatives readily available it's no surprise that fewer people might be inclined to splash out the cash for an Ipad.
This move will have a major effect on suppliers, particularly Foxconn, which is shipping 17 million units in the third quarter, according to JPMorgan analysts. This could drop to 13 million units, leaving a large dent in the company's bottom line.
It will also have a big impact on Apple's financial figures for the fourth quarter, particularly since this is typically the busiest season for sales during the pre-Christmas shopping rush.
While Apple remains the dominant player in the tablet game with 73 per cent market share, according to Gartner, a 25 per cent cut in supply will have a big effect on its position and could seal its fate as the wave of Android tablet devices continue their assault.