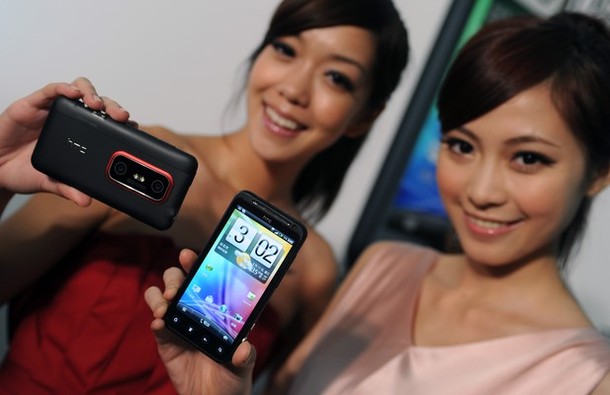 According to a recent survey by Nielsen, 43% of all U.S. smartphone owners have a Google Android phone while 28% of them own an Apple iPhone.
This gap is certainly large enough for Apple to start worrying about. The most interesting aspect is that this gap has increased over the last 3 months with 56% of smartphone users picking Android phone over just 28% for Apple. The big loser in this game is Research in Motion with only 9% ownership in the last 3 months, but Apple is certainly taking notice of the market share that Android is munching.
With Apple's iPhone 5 launch expected early next month, this could provide a nice boost for Apple's iPhone sales that account for more than 50% of our $510 price estimate for Apple stock. Our price estimate is about 25% above market price.
Historically sales have jumped on new iPhone launch
Apple introduced iPhone 4 in June 2010 when it sold 1.7 million iPhones within the first three days of its launch. In the entire June 2010 quarter, it sold around 8.4 million iPhones. [2] This goes to show that the pent-up demand for the new iPhone is usually huge.
If we consider that Apple would be able to find the same amount of success with iPhone 5 launch, Apple should be able to take market share away from Android come October. We believe that the new iPhone could have faster processor, improved camera, improved graphics performance, faster network technology and potentially thinner and lighter design that could appeal to new iPhone users and drive existing ones to upgrade.
We also expect additional feature announcements related to the upcoming iOS 5 update and Apple's iCloud service. These features will be the key if Apple wants to increase its presence in the mobile phone market.
There has also speculation that Apple could unveil two different versions of iPhone. Some reports suggests a revamped iPhone 4 will be a low cost phone specifically targeted for emerging markets, which could certainly lift its market share. See our recent note: Speculation About New iPhone(s) Lifting Apple's Stock.