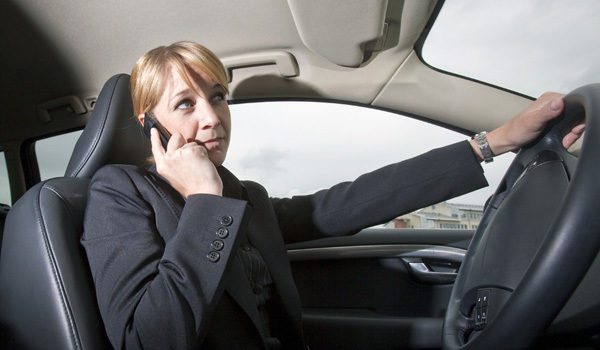 Phone addicts may have their days of chatting and texting while driving numbered.
The National Transportation Safety Board (NTSB) issued a recommendation Tuesday that urged a nationwide ban of all non-driving-related use of portable electronic devices, including ones that can be operated hands-free, while driving a vehicle.
The NTSB cannot actually issue regulations, but its input can influence lawmakers. If the government takes this week's recommendation to heart, any resulting restrictions would be the most sweeping yet. Use of portable electronic devices, such as cell phones, would be outlawed for drivers of all vehicles. The recommendation does not include the ban of pre-installed devices, such as a built-in GPS, however.
[
Adults Text While Driving Just as Much as Teenagers
]
The Governors Highway Safety Association says nine states, Washington, D.C. and the Virgin Islands currently outlaw handheld phone use while driving, while 35 states, D.C. and Guam forbid texting while driving.
The Wireless Association CTIA, which represents several entities within the wireless telecommunications industry in the U.S., including cellular providers and manufacturers, has been a proponent of making it illegal to text while driving.
In a press release, CTIA President and CEO Steve Largent released an official comment on today's NTSB recommendation: "Manual texting while driving is clearly incompatible with safety, which is why we have historically supported a ban on
texting while driving
. As far as talking on wireless devices while driving, we defer to state and local lawmakers and their constituents as to what they believe are the most appropriate laws where they live."
According to the
Centers for Disease Control and Prevention
, more than 1,200 people are injured and 15 people are killed daily in road accidents involving distractive driving. A major contributor to distractive driving is using an electronic device, like a cell phone, while at the wheel. The CDC says that 25 percent of American drivers admitted to talking on their cell phones "regularly or fairly often" while driving, and 9 percent said they texted the same amount.
Currently, no states ban both handheld and hands-free cell phone use while driving, as the NTSB recommended today.