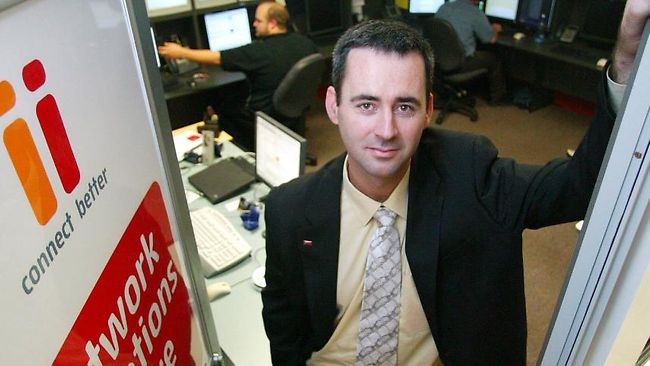 AUSTRALIA'S largest privately owned broadband services provider, Internode, has been snapped up by ISP iiNet for $105 million.
The acquisition of South Australia-based Internode will add approximately 190,000 broadband subscribers to iiNet's customer base to cement the Perth-based provider as the nation's second largest DSL provider and the third-largest supplier of fixed-line broadband services in Australia.
"Internode is an attractive acquisition, consistent with our strategy of building scale in anticipation of the national broadband network market," iiNet managing director Michael Malone said.
"Internode's experienced management team and excellent customer satisfaction record will allow iiNet to efficiently grow its presence in the South Australian and Eastern State markets," Mr Malone said.
Simon Hackett, managing director and the largest shareholder of Internode, said he and his management team are delighted to be merging with iiNet and are excited about participating in the opportunities ahead.
"This is a unique opportunity to increase our presence nationally." Mr Hackett said. "Internode's track record of consistently topping national ISP customer satisfaction surveys matches iiNet's own customer focused corporate strategy. The best teams in the business have joined forces at last."
Internode will trade as a separate business unit, retaining its brand under the management of Mr Hackett and his team.
IiNet expects to boost its revenues in the 2012 financial year by approximately $180m with the purchase.
The acquisition is the second major acquisition that iiNet has made in the past month. In late November it paid $60m to acquire Canberra-based telco TransACT, adding about 40,000 new subscribers to its books.
The purchase is also the largest deal iiNet has executed in the past 18 months, having bought Victorian rival Netspace for $40m and AAPT's consumer customer base for $60m.
The Internode acquisition is expected to be funded through the issue of approximately 12 million iiNet shares to Internode founder Mr Hackett with the balance to be paid in cash net of Internode's existing debt, from cash on hand and an extension of iiNet's current debt facilities.
The settlement is expected to be completed by February 29, 2012.
Azure Capital and Middletons are advising iiNet on the acquisition.
- edit - comments dont seem to be working

Before anyone jumps to any speculations let me put it simple. Simon Hackett is probably one of the most loyal people in the I.T. industry. I've spoken to him in the early days when I was with Internode; he helped me get on my feet and put me in the right direction - a lot more than other co-founders do with their company. He's also actively involved on Whirlpool.
People are speculating that Internode is going to be gobbled up by iiNet, mainly because it's publicly traded and their shareholders would demand profits. Internode is privitely owned and fought for the best of its customers in terms of quality of service/resources. As Simon has stated in his statement this is a good thing for Internode:
"With the maturing of the broadband market, Australia is entering an era where the NBN will drive market economics and, in that environment, scale wins. By merging with iiNet, Internode gains access to economies of scale that will ensure its broadband services remain superbly capable and competitive in a market where the major companies will be competing fiercely for customers."
http://www.internode.on.net/news/2011/12/259.php