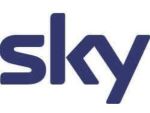 It's been a while since we haven't heard of Newzbin and the industry's struggle to block access to this portal. Of course, we remember how the Kingdom's ISP BT was forced by court order to block access to the file-sharing portal "thanks" to the MPA's decision to file suit – representing giants like Warner Bros, Fox, Disney and Paramount Pictures.
After winning the case against BT, the MPA's goal was for other ISPs to follow suit. And so it looks that their dream may come true as the second ISP – Sky Broadband – is now court ordered to also block access to Newzbin.
"Sky is working with the rest of the industry to implement a sustainable framework for tackling piracy. When presented with clear and robust evidence of copyright theft, we will take the appropriate action in respect to site blocking, as we have with Newzbin 2," a spokesperson said.
Other ISPs such as Virgin Media and TalkTalk are also considering MPA's solution in the near future. A TalkTalk's representative said:
"We have received a letter from the MPA asking whether we would object (in court) to an order for TalkTalk to block access to Newzbin. We are considering our position since there are some objectionable elements to the proposed injunction. We will only block access to a website if ordered to do so by a court."
As for Virgin Media, they've stated:
"As a responsible ISP, we will comply with any court order addressed to us but strongly believe such deterrents need to be accompanied by compelling legal alternatives such as our agreement with Spotify, which gives consumers access to content at the right price."