It seems that the latest firmware for the PlayStation 3,
software update 4.20
, is causing a series of major issues for owners of the console, with some saying that their devices are unable to start while others report different types of problems.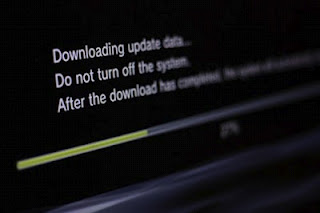 Sony's firmware updates on the PS3 usually go off without a hitch but the latest software, which took it to version 4.20, has apparently caused a series of major issues for PS3 owners from all over the world.
According to members of the official
PlayStation forums
, a large variety of problems have appeared after they installed the new firmware update.
The most serious ones include complete hardware failures, with some PS3 owners being unable to start their console.
"After few hours of Skyrim, I closed the game and installed the 4.20 update, choosing the option to shut the PS3 down after install. Now the PS3 will not turn on. I am getting the Green/yellow/blinking red light error," said one user.
"I ran the new software update last night. It was very slow to install and stuck on 99% for a good while, but it did eventually complete and the system restarted as normal. Then when I went to play a game the system became stuck with just a black screen for around 10 minutes. Eventually I restarted to the system. On restart I just get a blue screen. The usual start up sounds do play, but that's it, cant access the menu to try any fixes. It won't even allow a hard restart at this point, and just gives 3 beeps," another added.
Other PS3 owners can start their console after the update, but they're now faced with constant freezes or can't access certain features, like Blu-ray playback, or work with data (photos, videos, or music) found on external hard drives.
Sony, as of yet, hasn't posted an official answer to all these complaints, but it's clear that a new software update will soon be released.