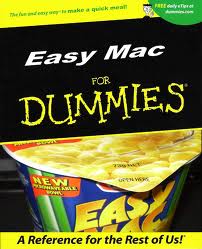 For years, Apple has been telling the public to "think different" when it comes to computers, and in the process the company has become wildly successful.
Now, however, the tables have been turned, with a different outcome. For its three "Genius Bar" broadcast ads that debuted during the London Olympic Games, Apple itself thought differently, and as a result it was learned on Monday, August 7 that the ads have been pulled from TV (you can still
see
them on Apple's home page, though).
The spots featured an Apple Genius Bar employee helping people in different settings—with customers portrayed as pretty clueless on matters of computers and technology. Some consumers and tech bloggers weren't happy with this tack. After all, Apple products are generally thought of as cool and cutting edge, therefore automatically making those who buy its products cool and cutting edge. So portraying Apple customers as ignoramuses struck the wrong chord—with the public and for the brand.
Lesson learned: Sync up your marketing and communications messaging so that it's seamless. Brand messaging shouldn't clash—it has to make sense. In this case, thinking differently wasn't the way to go.