Everyone from you who ever used torrents or heard about it knows how to download these type of files. I think everyone from you has his favourite torrent client that suits all needs. This is fine!
Imagine the situation where you invite your girlfriend, you make a nice dinner and once it's ready you wish to watch a good movie fast and without waiting till a file will be downloaded. What would you say if you would have a good player that could stream torrents in seconds? You start streaming, connect your PC with television (or directly on your PC) and watch as much movies, tv series as you wish. I found a nice absolutely free software that is easy to use and convenient for everyone who would like to watch videos. In this tutorial I will explain how easy torrents can be streamed.
What you need to stream torrents:
You need to install free
Rox Media Player
. Rox is absolutely free software for Windows that is created as a simple player. With it you will be able to play all types of video and audio files from your PC without any codecs, stream torrent files or watch IP-TV if you have a link from your favourite chanel. Let's concentrate on torrents. You can get the installer directly
HERE
.
Step 1:
Install the player and start it. The installation takes not more then 1 minute of your time.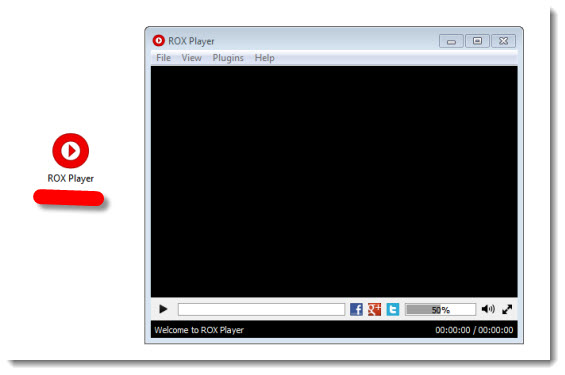 Step 2:
Find torrent file with video content and save it to your hard drive. You can also use the magnet link. For search you can use your favourite torrent site or our search engine
Torrentus
. The image below shows how to import .torrent file into Rox or add magnet link to start stream: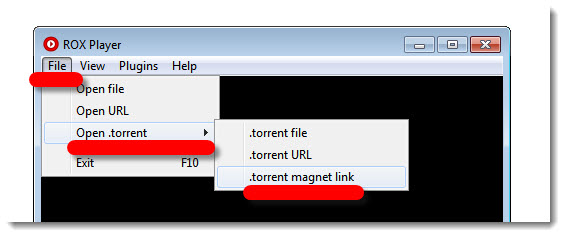 Step 3:
Once torrent is imported it can take 20-60 seconds to start streaming. Voila, you can now watch the movie without downloading the file to your PC first!
Some tips for better using of Rox Player:
I've tested the player with low amount of seeders - it plays, but takes more time to buffer. The best way is to find torrent file with higher seeders amount to stream the video faster!
Rox Player will not stream fake torrents. Use a good verified source to get better qualified files.
Rox saves torrent while streaming to your hard drive - if after full preview you wish to watch the movie again then Rox will play it without waiting. You can also copy the downloaded file or delete it. The folder where Rox saves files is defined in Preferences.
There is a plugin section: at the moment Rox offers only YIFY Movies plugins - the developer promised to add more very soon.
Rox Player is absolutely free that's why I personally like it very much. Hope you like it too and it works fine at your PC. The software seems to be rather new, so it can have some bugs. Give it a chance and share your opinion about it!