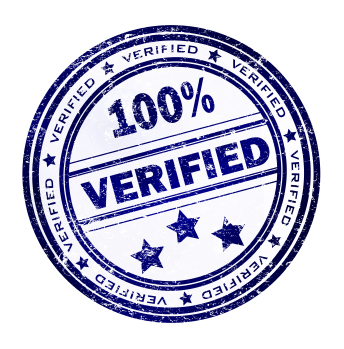 Today millions users use Bittorrent technology to download verious types of files. The popularity of torrents leads to the problem that there are many fakes or password protected files going around. Below is the list with Top 5 sites that provide verified torrent files:
1. Torlock
Torlock is qualified site that offers a good choise of verified torrents for categories: movies, television, games, music, software, anime, ebooks, adult and others. The site has more than 1,15 million torrents in database with daily update. Torlock gathered strong community of fans visiting the site daily, commenting on the releases and being a part of well structured forum. The resource also offers a news section from Bittorrent world, user chat and possibility to create an account to upload own torrent files.
2. Vertor
Vertor is another one resource with huge database of verified torrent files. The service was launched in 2012 and has about 3,7 million verified torrents in database. On Vertor you can find releases for categories: movies, games, anime, software, music, TV and others. The site is supported by big community, it means that majority of torrents will be uploaded, moderated, commented, verified and reviewed by users. Vertor's blogs informs about newest from torrent world.
3. Seventorrents
Seventorrents is a very high qualified resource that provides TV related torrent files only. The site has about 20.000 verified movie torrents in database. Seventorrents is a home of 111,000 registered users who upload, verify, comment and review torrent files before they get available for the sharing community. Every release provides detailed information about movie's storyline, actors, rating, duration etc.
4. YIFY-Torrents
YIFY is not big but rather popular site with not more then some thousands of movie torrents in database. The site is not only a place where you can get a .torrent file for your favourite movie but also acts like a tracker. All releases are verified and have a good amount of available peers for faster downloading. YIFY provides detailed information about every movie with various screenshots. The majority of torrents have a high quality of video: 1080p or bluray.
5. Torrentfunk
Torrentfunk is a torrent site with more than 5 million torrents in database, about 1 million of them are verified. The resource offers following categories: movies, television, games, music, software, anime, ebooks and adult. Launched in 2011 Torrentfunk gathered a huge fans community that verify torrents and sort out fakes and password protected files. You will be able to get RSS feed to stay updates and upload your own torrent files to offer them for share.
These were my personal Top 5 torrent sites - if you have your own favourites you are welcome to comment!
Update!!!
6. TorrentBox
TorrentBox is a new torrent site that offers search and download for verified torrent files. The system checks every single content file and filters out fakes, spam, viruses or password protected archives. The database has about 3 million files indexed.