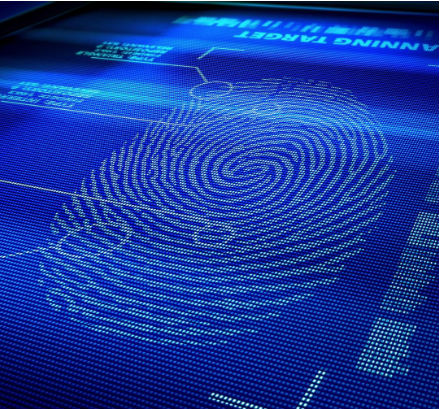 In light of the Hotfile judgement that ended with the company being forced to pay $80,000,000 in fines and either ceasing it's operations or implementing fingerprinting technologies to prevent copyright infringement, file hosting companies around the world are scrambling to sure up their businesses.
ScrollDog has been in contact with an MPAA representative by the name of Eddie Hoang. He works within the MPAA's Tech department and advises the company on what software file hosting services should be using to combat copyright infringement. Mr. Hoang stated that after the Hotfile news broke, his office received dozens of phone calls from various file hosting companies inquiring into the legalities of their operations.
"I set up conference calls with the individuals who were interested in safeguarding their businesses. These calls were placed on my behalf with one of our lawyers present during the conversations. We advised them that so long as they were compliant and took our suggestions into consideration to help prevent copyright infringement that they would be in good standing with the MPAA. We don't want to have to take down companies in court, we just want to make sure that they are taking steps to prevent themselves from becoming piracy havens like MegaUpload or Hotfile."
After speaking with Mr. Hoang, we decided to do some of our own inquiring within the file hosting industry, to see which, if any, would be implementing this type of software. Most of the companies that we spoke with were either oblivious to the fingerprinting technology being required in the Hotfile case, some, however acknowledged that they would be applying fingerprinting technology to their services as soon as January of 2014.
One of the file hosting companies that we spoke with was Letitbit.net. Letitbit, which is a prominent file host stated the following: "In order for us to remain a dominant file host for the future, we recognize that we need to make some adjustments today". Letitbit will begin using the MPAA's recommended "VCloud9" software or similar sometime in 2014. Several other file hosts also mentioned that they would begin using the VCloud9 software. The U.S. based UltraMegaBit.com has already began working on implementing the software and says it will be ready mid to late January of 2014.
File Hosts Currently Using VCloud9:
MediaFire.com, the worlds 152nd most visited site and one of the largest file hosts in the world is currently using the VCloud9 digital fingerprinting software. Since using the software, MediaFire has enjoyed a relatively safe online establishment with zero court involvement. Miraculously their online presence hasn't dwindled. DepositFiles.com also uses the VCloud9 software and it too remains a dominant file host.
The VCloud9 software relies on computer analysis to locate copyrighted content such as videos or music. The emphasis behind the software is that each created work is unique. The companies that create the works upload their digital signatures for each file into the software database and then it is cross-referenced at the time of upload. It can also be scanned after it has been uploaded to determine if it is a matching digital fingerprint, i.e.; a copyrighted file. VCloud9 supports wide-ranging applications, including online rights management, content-aware advertising, business intelligence, metadata services, media asset management, automatic content recognition and audio visual search.
The problem with this software, just like any other digital fingerprinting software available, is that it isn't bulletproof. YouTube, the largest tube site in the world, is living proof of this. YouTube uses the highly advanced and sometimes overly aggressive "YouTube Video Identification" software to establish which uploaded videos are copyright infringing. This software also protects YouTube from harmful lawsuits and limits the unlicensed spread of copyrighted works. Yet, even after all of the preventative measures YouTube still has millions of copyrighted files available. Full movies are extremely easy to find when making simple searches on YouTube.
Click here to see list of full copyrighted 2013 movies available on YouTube
With the software, file hosting companies such as Letitbit can sure up their operations, while monitoring and restricting some content along the way. Then again, how much of the content is really going to be restricted? The users are the ones who choose which files to upload and the company - even when having advanced fingerprinting software installed, clearly still has the same content readily available. Not to mention, these are only visual or digital measures. Combatting against applications and non-digital works, is an entirely different scenario.
Once file hosting companies begin adapting and implement the various fingerprinting technologies available, will the MPAA lose their greatest argument in court? Pirates are clearly able to maneuver around this software, it's quite obvious that this is just a vicious circle. Perhaps instead of trying to kill pirated content, the MPAA and similar agencies should try spending more of their time and money on figuring out ways to capitalize off of it. After all, it's he who laughs last who laughs loudest. As things progress we're going to see more and more companies sure up their operations to prevent Hotfile or MegaUpload ordeals from happening to them. Then what will be the basis of a court appearance? How can a judgement be passed down then? After all, it is the MPAA who recommended this type of software in the first place...
"Vobile vCloud9 offers an important new tool for website operators offering legitimate cloud-based storage services to be able to discover unauthorized content online and ensure copyright compliance, thereby protecting the rights of content owners and the creative community," said Kevin Suh, Senior Vice President, Content Protection, Internet for Motion Picture Association of America (MPAA)."
See full article:
http://scrolldog.com/file-hosting-co...-technologies/