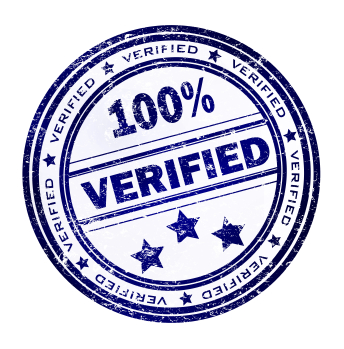 For those, who are tired to download fakes, spam, virus infected, password protected or incomplete torrents, I've created a list of free torrent sites that provide download for verified files only. All these sites are open for all, public and do not require registration.
1. Torlock
Torlock is a popular site that has about 1,6 million verified torrent files in database. The site has a strong user community that helps in verifying of files. Torlock offers search for categories movies, games, software, music, anime, ebooks and adult.
2. Vertor
Vertor is another one popular place for verified torrent files. The site has more than 5 million files in index. Because verifying will be done through moderators it takes time till all files will be verified.
3. TorrentBox
TorrentBox was launched on this domain some months ago, but traffic grows. The site advertise with having only verified torrent files in database. There are about 3 million torrents indexed.
4. YIFY-Torrents
Yify is small but very powerful database for manually uploaded torrents. The site concentrates on movies only and upload content in HD. Yify owns a tracker where content can be downlaoded from. New movies will be posted daily, for today there were about 5k movies posted.
5. Nyaa
All anime friends surely know this site. It was created to provide verified torrents for anime related content only. Very nice site with strong user community - just quality, no bullshit!
6. EZTV
EZTV is a place for verified torrents related to TV content only. Newest tv series, magazines and other tv videos - all can be found and downloaded here. The site is more an indexer cause it indexes content from external resources.
7. PublicHD
PublicHD is another one movie related torrent site. They advertise with only verified torrents for all movies: hd, dvd or any other video quality. To tell the truth I've never tested the site if it's true.
8. Coda.fm
For all who loves music - Coda.fm is a nice verified music torrent site. You find your favourite singer or band or browse the genre categories. There is also a possibility to upload own torrent file to share it to the community.
9. E-hentai
Let's continue with niche related sites - if you love Hentai then E-Hentai is a good place to download verified content. The site is structured in form of a forum and provides detailed information about every release: screenshots, descriptions, review, quality, comments and much more.
10. Seventorrents
Seventorrents seems to be not so popular among all other sites, but it offers a nice choise of verified torrent files for movies. The site has about 25.000 torrents in database and a strong community of active users, who verify files.