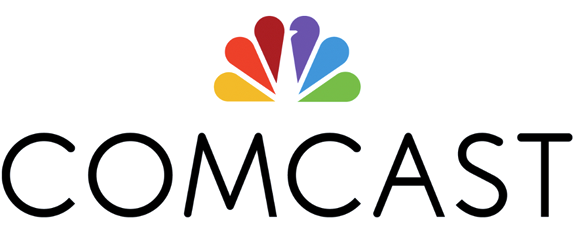 Fourteen months after unveiling a $45.2 billion merger that would create a new Internet and cable giant, Comcast Corp. is planning to walk away from its proposed takeover of Time Warner Cable Inc., people with knowledge of the matter said.
The decision marks a swift unraveling of a deal that awaited federal approval for more than a year. Opposition from the U.S. Justice Department and Federal Communications Commission took shape over the past week, leaving officials of the two companies to conclude the deal wouldn't pass muster.
Comcast's board will meet to finalize the decision on Thursday, and an announcement may come as soon as Friday, said one of the people, who asked not to be identified because the information is private. Time Warner Cable executives plan to tell shareholders on an earnings conference call next Thursday how the company can survive independently, the person said.
The deal's collapse, a major setback for Comcast Chief Executive Officer Brian Roberts, sets off a cascade of recalculations in the businesses of broadband Internet and delivery of television and movies. Comcast must regroup to focus on adding more Internet subscribers and defending its pay-TV business, while Time Warner Cable could pursue other possible merger partners, such John Malone's Charter Communications Inc.
"It's the end of one chapter but the beginning of another," said Craig Moffett, an analyst at MoffettNathanson. "The pace of cable consolidation is likely to accelerate rather than decelerate. It'll just be Charter rather than Comcast leading the charge."
The deal's demise promises to strengthen the hand of online players like Amazon.com Inc., Netflix Inc. and others providing programming over the Internet. Philadelpia-based Comcast, the largest U.S. cable provider, faced scrutiny in Washington over whether it complied with agreements made in its 2011 acquisition of NBCUniversal.
The Justice Department had been reviewing whether Comcast was too actively involved when co-investors 21st Century Fox Inc. and Walt Disney Co. tried to sell Hulu in 2013, people familiar with the matter said earlier. Comcast agreed to be a passive investor in Hulu when it acquired a stake in the company through the NBCUniversal purchase.
On Wednesday, FCC staff joined lawyers at the Justice Department opposing the transaction. That day, FCC officials told representatives of the two companies they are leaning toward concluding the merger doesn't help consumers, a person with knowledge of the matter said.
The FCC's plan to call a hearing effectively killed the deal's chances of success. An FCC hearing can take months to complete and drag out the approval process beyond the companies' time frame for completion. Bloomberg News reported last week that Justice Department staff was leaning against the deal. Senators including Al Franken, a Democrat from Minnesota, also voiced opposition.
"Comcast's withdrawal of its proposed merger with Time Warner Cable would be spectacularly good news for consumers," Michael Copps, a Democratic former FCC commissioner working with Common Cause to oppose the deal, said in a statement.
Comcast shares rose 0.8 percent to $59.23 at the close in New York, while Time Warner Cable slipped 0.6 percent to $148.76.
Sena Fitzmaurice, a spokeswoman for Comcast, declined to comment, as did Bobby Amirshahi, a spokesman for Time Warner Cable.
Little Hope
As recently as yesterday, Comcast lobbyists were making a last-ditch effort to save the deal, which would have created a cable and Internet juggernaut serving 57 percent of U.S. homes that receive broadband at speeds that meet the FCC standard set in January. After meeting with FCC officials, Comcast and Time Warner Cable were left with little hope, said one of the people.
FCC staff concluded that an extended hearing was required in part because of the complexity of the issues raised by the deal, according to a person close to the agency. The hearing would have given all sides an opportunity to weigh in on the deal's impact on issues like innovation, the rise of Internet-based video, cable-TV pricing and bundling of channels.
The loss of its suitor leaves Time Warner Cable's future in limbo.
Before the deal with Comcast was announced in February 2014, Time Warner Cable was in talks to merge with smaller Charter Communications, whose largest investor is billionaire Malone. Those talks could be revived by Comcast's exit.
In the short term, the deal's collapse means Charter, which agreed to take control of 3.9 million Comcast cable-TV subscribers, won't get those customers. Another Charter deal, the recent agreement to purchase of Bright House Networks, could also be in jeopardy, because Time Warner Cable has the right to block it as part of its long-time arrangement to negotiate programming and other deals for Bright House.

Source:
http://www.bloomberg.com/news/articl...e-warner-cable