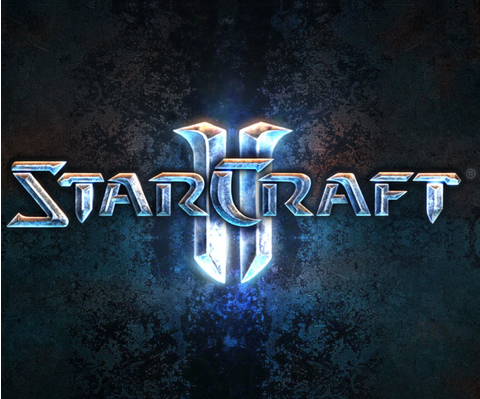 The original Starcraft existed in a PC world far removed from the computer environment that exists today. Dial-up, Windows 95, and 15" CRT monitors were cutting edge technology, and Starcraft was the hottest game around. It garnered such a following that 12 years after its 1998 release, the sequel (Starcraft II) is one of the most anticipated follow-ups in gaming history.
Back in 1998, the file-sharing landscape was very different from today. P2P existed, but it was confined the IRC (Internet Relay Chat) landscape. Napster wouldn't be released until June of 1999, and BitTorrent didn't appear until 2001. The file-sharing tools that existed then were FTP (File Transfer Protocol), the newsgroups (Usenet), IRC and web based warez sites. The complex and slow nature of file-sharing in those days ensured that only the most computer savvy engaged in these activities.
Fast forward 12 years, and just about anyone who can install a BitTorrent client or point and click can file-share. That's why you have unfortunate fellows like Joel Tenenbaum or Jammie Rasset-Thomas being held to the fire for hundreds of thousands of dollars. Sure, file-sharing is easy, but so is driving a car. In the wrong hands it can be dangerous - and according to Softpedia.com, this holds true for folk looking for Starcraft II on BitTorrent.
It should come as little surprise that at least one version of Starcraft II floating around in the BitTorrent landscape is bogus - there's always at least one bogus version of a popular title. From Softpedia:
"'Starcraft_II.exe' (Sha1: ae648158b87d1513d2777ddb2233d3e83e2741c9) contains a file named "WinUpdate.exe", which is actually malicious and is detected as VirTool:Win32/VBInject.gen!DM. This is a generic detection for Visual Basic-compiled files that attempt to load other malware by injecting code into different processes," revealed Andrei Saygo and Francis Tan Seng, from the Microsoft Malware Protection Center.
"Another interesting file we saw is "StarCraft.2.Wings.Of.Liberty.CLONEDVD-WW TRAINER.exe" (Sha1: fdaa5abd53256a3fb0ddca5d3dead622768b3ab2). We detect this file as Worm:Win32/Rebhip.A. After a bit of research, we found that it is available to download through the BitTorrent protocol. Worm:Win32/Rebhip.A is a worm capable of stealing sensitive information from your computer by logging keystrokes and gathering passwords," Saygo added.
While we would never touch anything on BitTorrent with a 10 foot pole, it seems the general reaction on The Pirate Bay and RLSLOG.com's comment sections (for what they're worth) appear positive, albeit for different release versions of the game. Comments on Newzbin, related to the newsgroup release of the game, appear more positive, considering the malware version uses BitTorrent to supplement its attack. But who knows for sure how well distributed this malware event is.
From Softpedia:
It has happened to both Windows 7 and Office 2010, and many other pieces of software, and now it's the turn of the recently launched Starcraft II Wings of Liberty. Microsoft has warned that fake Starcraft 2 files associated with illegal, pirated copies of the game from Blizzard, contain malware, with downloads from various sources including BitTorrent trackers and warez websites serving as vessels for the malicious code. Some gamers will undoubtedly turn to torrents or other examples of file sharing networks looking for free Starcraft 2 downloads now that the title is officially available. However, they should be aware of the risks that their actions imply.
Starcraft I was released back in 1998, and it has certainly been quite a wait for fans worldwide. However, as of July 27th, Blizzard launched the sequel to the real-time strategy game that redefined the genre. Starcraft II: Wings of Liberty is now available worldwide, and players are now permited to activate their copies. "Here in the MMPC, we monitored this event as malware writers almost always attempt to take advantage of high-profile news, this being a prime example. Sure enough, we found samples that pretend to be Starcraft-related files but are actually malware," Saygo said.