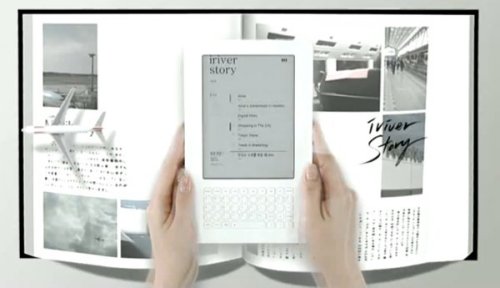 Scholastic recently published the results of a survey on how technology affects reading among children. It shows that kids might benefit from e-book readers, but it also might not matter in the long run because they'll be distracted by cell phones and the Internet.
The
Scholastic survey
asked 1,045 children and teenagers, ages 6-17, questions about their reading habits. The survey got input from their parents too. One of the most interesting finds is that children want to use technology to read. Over half of the kids age 9-17 said they were interested in reading e-books.
"The Kids & Family Reading Report found that when asked if they would
read more books for fun if they had access to e-books
, one-third of kids age 9–17 said yes, including kids who read five to seven days per week, and those who read less than once per week," Scholastic wrote in its report, though there were no specified reasons why children thought that.
The survey showed that almost 80 percent of children
read for fun
at least weekly, while the remaining 20 percent read less frequently. Constant reading is an important part of development.
"Young people need to read nonfiction for information to understand their world and literature for imagination to understand themselves. The Kids & Family Reading Report found that half of kids age 9–17 say they read books for fun to help you figure out who you are and who you could become," the report stated.
The key to getting kids to read, though, is actually reducing the amount of technology in a child's life, the study revealed. From age 6 to age 17, the study found a steady decline in reading for fun as children turned more towards online entertainment and texting and calling friends on their cell phones.
"[We] found that 84 percent of parents say their child must handle far more information than they had to as a child; 39 percent of children ages 9–17 agree with the statement, 'the information I find online is always correct.' (This suggests that there is a need for further development of children's critical thinking skills in the Internet age.)," the report stated.
The study also found it was important for parents not to force their children to read a book, but to simply provide a wide
variety of books
for a child to choose from. The study revealed that 90 percent of children are more likely to finish a book if they have chosen it themselves.