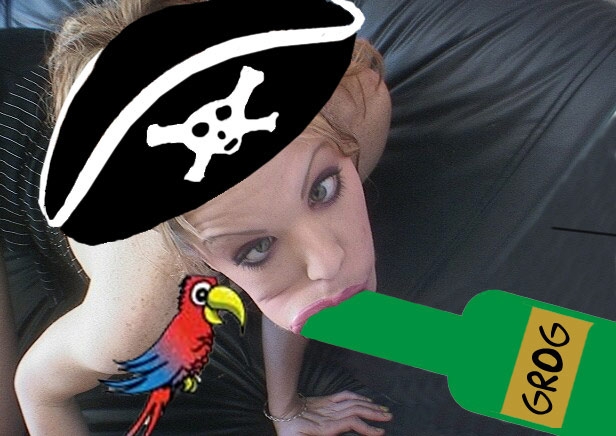 After Lucas Entertainment announced its determination to fight illegal file sharing, three other adult companies, CP Productions Inc., First Time Videos and Future Blue Inc. have begun to target online pirates.
Suits have been filed against 1,100 John Does by attorney John L. Steele at U.S. District Court in Chicago with the hope that the court will order ISPs to reveal the identity of the users behind certain IPs. CP Productions sued 300 alleged illegal file sharers in one of the suits for movie clips stolen from ChicasPlace.com in its Cowgirl Creampie section.
"The content Ö is a single memberís section update and was illegally downloaded by the defendants in this case within a week of publication," the complaint read.
Parent Future Blue complained that its MyXXXPass network of website got stolen. In the lawsuit it offered details regarding the pilfered material which belonged to its brands Throated, Stuffed Petite, Only Teen Blowjobs, Meat My Ass Love Your Tits, Big Black Thing and 1000 Facials.
Antipiracy-solution company Media Copyright Group got involved in the case through Steele who is specialized in tracking and identifying infringers, but also in seeking damages against file sharers on a contingency basis.
He expressed his concern with regard to the increasing piracy:"I don't like piracy. I think that if left unchecked, the file sharers are going to set back this industry 20-30 years. Why should studios spend money for huge productions, when there are those who get it for free."
The piracy fighter added that Media Copyright Group has filed six suits so far and is already preparing a new wave of legal actions:
"We're looking at seven more suits by Dec. 31," Steele said, noting that Media Copyright Group now has a dozen clients.
According to Steele (the name suits the industry he represents) in the first phase the alleged infringers receive letters containing out-of-court settlement offers. For each movie a person has downloaded illegally he or she will be asked to pay between $1,900-$3,900 or face harsher penalties in court that could reach $7,500 per adult movie.
Now thatís some expensive jerking off! Maybe this will sound a bit mean but whoís paying for porn anymore anyway?!