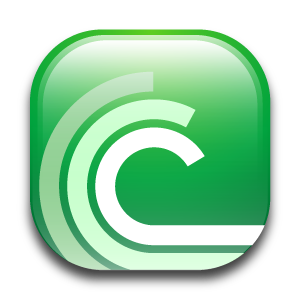 In an interesting post at Memeburn, Tom Foremski points to BitTorrent's efforts to get rid of the bad rep it has been cast upon it because of the p2p technology it has developed which for many has become equal to illegal file sharing and Internet pirates. In fact, as we have previously underlined in numerous posts, BitTorrent has irreversibly revolutionized the way digital content is distributed and more and more companies are embracing peer-to-peer technology in their business because advantages have become simply irrefutable.

Moreover, the fact the company is working to ensure BitTorrent files will not swallow up too much of internet bandwidth shows that the company is taking on a responsible stance towards crucial issues involving its technology.
Attending at a media seminar in San Francisco Tom Foremski has extracted and published concentrated bits of information relevant for "how BitTorrent sees itself as a company, and where it wants to go". Below you can read these key points as listed by Foremski.






BitTorrent has been working on a live streaming technology for two years and now it is almost ready to be rolled out. The company expects to launch it by the end of this year. It is described as very robust. I wonder if live streaming could cut down on the practice of sharing illegally copied music or movies. Also, if you could effectively host your own YouTube, you wouldn't need to upload video to a hosting site.
The company is trying to distance itself from the use of BitTorrent by those sharing files of illegally copied music and movies and show the commercial sector that it can be used to solve significant issues around distribution of large files across the entire Internet. It did consider changing its name.
BitTorrent doesn't know very much about how people use its technology. It says it doesn't want to collect too much information because it doesn't want to encroach on user's privacy.
It is looking into launching a service that helps connect like minded BitTorrent users. It has the capability to message each user.
The BitTorrent technology is not very privacy-friendly because of the peer-to-peer connections. It is easy for anyone to find out the IP addresses of people sharing a specific file. But using BitTorrent through a VPN connection does improve user privacy.
BitTorrent last week launched an App platform and it is also working with artists to power a shared film festival, and also with TED to distribute videos.
The company changed its protocol earlier this year to avert a problem in which ISPs were blocking BitTorrent file sharing because it was taking up too much bandwidth. The new protocol automatically detects if bandwidth is in short supply and slows down the transfer until more bandwidth is available. This can speed up file sharing because there is no blocking.
The number of users has jumped from 20-million monthly two years ago to as much as 100-million during some months. Much of this growth has come from emerging economies, such as Russia, where more than 50% of Russian males between the age 18 to 34 years use BitTorrent.