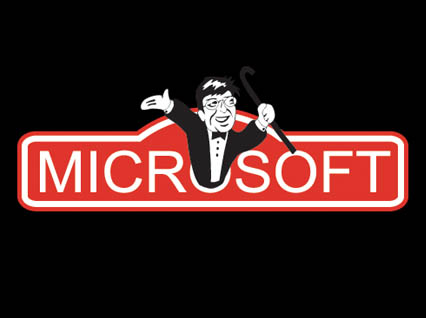 With Windows 7 closing in on its first year on the market, and Internet Explorer 8 nearing its two years anniversary, the focus is slowly shifting toward the future, namely on
Internet Explorer 9
, Windows 7 Service Pack 1 (SP1) and
Windows 8
.
The next releases of Windows and Internet Explorer are being scrutinized by antitrust authorities in the United States for compliance with the Final Judgments of an anti-monopoly lawsuit wrapped up in 2003.
The US Department of Justice (DOJ) published
an update
on the Joint Status Report on Microsoft's Compliance with the Final Judgments on October 4th, 2010.
The information provided reveals that the Redmond company's next iterations of IE and Windows are being evaluated.
"The State Plaintiffs and the TC (technical Committee) are currently testing beta versions of upcoming Internet Explorer 9 and
Windows 7 Service Pack 1
releases for compliance with the Final Judgments," the report indicates.
Of course, users can also test Internet Explorer 9 Beta and Windows 7 SP1 Beta at this point in time.
The software giant has released Beta development milestones for both the first upgrade to Windows 7 and Windows Server 2008 R2 and for IE9.
Although the releases are designed for testing and not for deployment into production environments, Microsoft aimed for a quality level which permits testers to use the Beta Builds on a daily basis.
The report also mentions that Microsoft continues to work on the Technical Documentation for the next major versions of Windows and Windows Server.
Although various mentions of Windows 8 and Windows 8 Server emerged from both third-party sources and the company's own employees in the past, the software giant is not putting a label on the next releases of Windows at this point in time.
Steven Sinofsky, President, Windows and Windows Live Division, was at the Beauty of the Web launch event in San Francisco in mid-September 2010, but Windows vNext was not on the agenda as far as he was concerned.
The update to the Joint Status Report on Microsoft's Compliance with the Final Judgments doesn't bring any news related to the successor of Windows 7.
This can be easily explained as while the Status Report filed June 16, 2010 was designed as a six-month report, the update is only considered an interim report.
"Approximately 500 Microsoft employees and contingent staff are involved in work on the MCPP technical documentation. Given the substantial overlap between the MCPP and the European Work Group Server Protocol Program and Microsoft Interoperability Program, all of these individuals' work relates to all three programs or is exclusive to the MCPP," DOJ stated.
"Of these, approximately 222 product team engineers and program managers are actively involved in the creation and review of the technical content of the documentation, including periodic work on TDI resolution as well as developing new content for the next version of Windows Client and Windows Server."