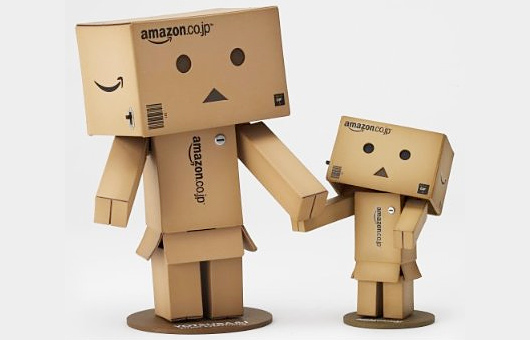 Amazon has extended its free delivery program in Europe to 17 more countries. Orders on Amazon.co.uk which total more than £25 will ship for free in these countries. Previously, free shipping was only available in Ireland and, of course, the UK.
"Free delivery has been an important part of the great value Amazon shopping experience for many years and we are delighted to announce its availability to even more European customers in time for Christmas," Brian McBride, Managing Director of Amazon.co.uk, said.
"The aim is for European customers to be able to purchase anything they want to buy online at a low price from a vast selection of products. Now, tens of millions of customers in Europe can also benefit from delivery to their door, absolutely free of charge," he added.
Customers from Belgium, Denmark, Luxembourg, Netherlands, Andorra, Finland, Gibraltar, Greece, Iceland, Ireland, Italy, Liechtenstein, Norway, Portugal, San Marino, Spain, Sweden, Vatican city, Poland and the UK now benefit from the program.
Amazon.co.uk has been expanding in Europe and is opening up more sections for pan-European customers. Previously, these customers would only be able to buy items from a few sections such as Books and DVD&Video.
Last year the selection was extended to include many of the categories available on Amazon.co.uk. Now, these customers will be able to get free shipping on purchases from those categories as well.
The free delivery offer applies to most items on Amazon.co.uk, but there are a few exceptions. Items sold by third-parties are not included and neither are gift certificates and certain electrical items. You can read more about it on the Amazon
help page
.
To help those outside of the UK make more informed purchases, Amazon also offers a Currency Converter which shows customers the price in their local currencies. Currencies supported are Euros, Danish Krone, Norwegian Krone or Swedish Krona.