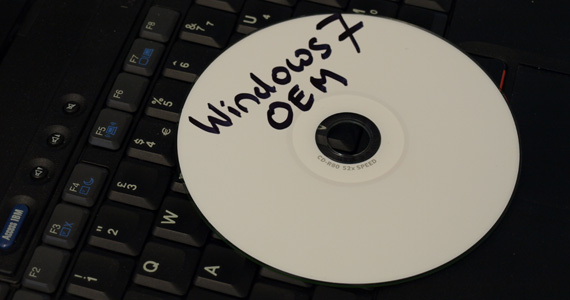 Hackers have learned a thing or two from Microsoft and are using strategies similar to those of the Redmond company when building pirated releases of
Windows 7
.
It is the case of one pirated version of Windows 7, for which hackers claim to have gone the extra mile and tested the cracked operating system on a wide number of computers from different original equipment manufacturers.
Some users might recall the software giant noting that responsible for Windows 7ís high quality interoperability level in terms of hardware and devices, was the work done with OEMs around the world.
According to the description that accompanies downloads of this particular pirated Windows 7 Ultimate ISO file, the copy of the operating system was tested on computers with hardware from 28 OEMs.
Not only this, but it appears that the OS doesnít require a crack in order to get it to work.
This because the activation mechanism of Windows 7 has been cracked, and completely bypassed.
It appears that users can simply download the pirated Windows 7 Ultimate SKU, extract the ISO, burn it onto a disk, and then install it, without ever being required to enter a product key, or to activate the platform.
The pre-activated Windows 7 copy is designed for machines from Acer, Advent, Alienware, Asus, Benq, Compaq, Dell, Founder, Fujitsu, Gigabyte, Haier, Hasee, HCL, HP, Jooyon, Lenovo, LG, Medion, MSI, NEC, Nokia, Quanmax, Samsung, Sony, Tongfang, Toshiba, Trigem and Viliv.
OEMs donít need to go through the normal activation process of new Windows 7 installation, as end users do.
Instead they can leverage what the software giant refers to as OEM Activation 2.1, a mechanism which helps computer manufactures activate the copies of Windows 7 they pre-install on new machines.
It appears that hackers managed to crack this mechanism for computers coming from no less than 28 OEMs.