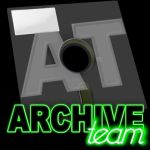 The free web hosting service GeoCities will be archived (around 900 GB of data) and released on the BitTorrent by
Archive Team
one year after Yahoo! shut it down.
Launched in 1995, GeoCities was acquired by Yahoo! Four years later for $3.57 billion in stock. The Internet giant shut down the service last year.
"It's not like Yahoo! had some sort of terrible server failure or something," said the Archive Team. "They in fact had made the active decision to turn off the site called GeoCities, an at-that-point 15 year old hosting site that contained terabytes of user-generated content."
"What we were facing, you see, was the wholesale destruction of the still-rare combination of words digital heritage, the erasing and silencing of hundreds of thousands of voices, voices that representing the dawn of what one might call 'regular people' joining the World Wide Web," the group added. "A unique moment in human history, preserved for many years and spontaneously combusting due to a few marks in a ledger, the decision of who-knows for who-knows-what."
The efforts of the guys at Archive Team to archive everything could not recuperate all the sites: "We know we got a bunch of Geocities sites–a significant percentage, especially of earlier, pre-acquisition data," they said. "We archived it as best we could, we compared notes, we merged and double-checked and did whatever needed to be done with what we happened to have."
If you want to grab the torrent when it goes live you can email
geotorrent@textfiles.com
to get a one-time notification.