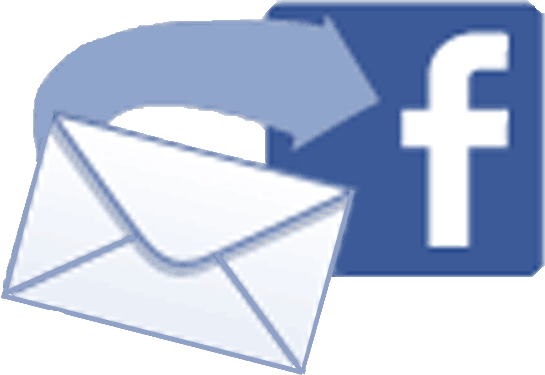 While Google may or may not be contemplating moving into Facebook's territory with social networking, though it's definitely working on something social web-related, Facebook is apparently thinking about returning the 'favor' and may be launching a full-blown webmail service next Monday.
The fact that Facebook is working on an email service,
dubbed
Project Titan, has been rumored from the beginning of the year.
Now, an event scheduled for Monday is sparking speculation that this may be the launch of that project.
A couple of days ago, Facebook sent out invitations to a press event on Monday morning but did not say what it was about. Companies, including Facebook, regularly do this when they have a new product or a big new feature to showcase.
And more often than not, the invitations hold clues to what the event is about. In this case, the invitations feature the Inbox logo and borders resembling an envelope.
The event is clearly related to messaging on Facebook and, coupled with the earlier rumors, it's safe to say that this may very well be the launch of a full email service.
While people have been proclaiming the death of email for years now, the messaging system, which has been around longer than the web, is here to stay.
In fact, in terms of users, it's only email services and instant messaging that compare to Facebook, though the social network trumps pretty much everything else out there.
Hotmail, Yahoo Mail and Gmail all have hundreds of millions of users, many of which still spend a lot of time with the services. An email service from Facebook would add a whole other dimesion to the
Google - Facebook spat of late
.
Of course, it's hard to believe that Facebook email will replace the other options for anything work related, there would be too many distractions, but many, many people still use email as a social tool, to keep up with family and friends.
It's precisely those users that Facebook is aiming at. Of course, just because it's built by Facebook doesn't guarantee its success, just like being built Google doesn't either. Buzz and Wave are a testament to that.
MySpace has been offering an email service for a couple of years now, thought, it hasn't exactly taken off. It remains to be seen if Facebook will fare any better, assuming, of course, that this is what it is unveiling on Monday.