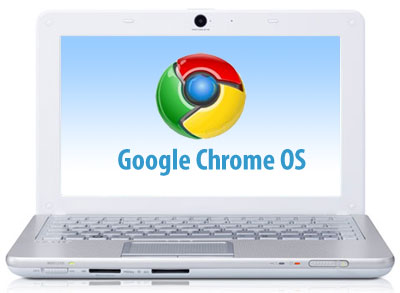 Google Chrome OS is one of Google's most ambitious projects to date and has the potential to change desktop and mobile computing in the long run. But, with Android seeing huge success, many wondered if Chrome OS really had a future. In this context, the apparent delay of the operating system doesn't bode well.
Speaking at the Web 2.0 Summit, Google CEO Eric Schmidt only touched on Chrome OS when asked, this despite the fact that the web-based operating system was supposed to launch this fall or by the end of the year at the latest.
When asked he said that Chrome OS is coming in still "a few months away" as opposed to Android 2.3 Gingerbread which will land in the next few weeks.
Seeing as there are only six weeks left in the year, it would appear that Chrome OS will not launch in 2010 and will miss this year's holiday season.
Google has never set a clear deadline for the operating system and Schmidt's comments aren't exactly an official announcement, so Chrome OS may still come later this year, although, devices running it will probably not.
Chrome OS has been in beta for quite a while now and it looked like the final 1.0 version was very close.
Schmidt also provided more details on what sets Chrome OS and Android apart. Put simply, Chrome OS is aimed at devices with a keyboard while Android is for touch devices.
This is somewhat blunter than Google's previous explanations for the two seemingly competing platforms. In the past, Google said that it can choose to experiment with different platforms in order to let the market decide which is the best.
Still, there have been some experiments with touch interactions for Chrome OS. And, while Android is great for smartphones and even tablets, it's not going to replace traditional operating systems on larger devices.