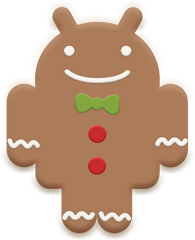 Not even 2 weeks after the
official unveiling of the Nexus S
, Gingerbread's source code is now available to the public. Jean-Baptiste Quero, an engineer at Google's Android Open-Source Project (AOSP),
posted the announcement
early this afternoon on a Google Groups message board, making Android devs the world over a very happy group of people.
Quero had warned that it would take several hours for the code to finish pushing to the servers, but it should all be available now at
Kernel.org
-- but don't be surprised if speeds are crawling. Also keep in mind that this is just source code. If you don't know what to do with it, you should probably just wait a day or so, so the speeds aren't so bad for the various developers who will be putting it to immediate use.
And you can bet the dev community is already hard at work doing just that. Custom ROMs (like
CyanogenMod
) are built using the
Android
source code from the AOSP, so it's now only a matter of time (possibly just days, knowing this community) before new versions of popular ROMs are released with
Android 2.3
underpinnings.
Nexus One owners can probably expect an update pushed to their phones sometime soon as well, since it doesn't usually take long after the AOSP release.
For those who can't stand the wait, you can have a small taste of Gingerbread right now by installing its updated keyboard. The APK is available
in a forum thread at XDA Developers
for Android 2.1 and 2.2, and it should work fine for most devices, though Sense might possibly cause some trouble if you've got that. Your phone doesn't have to be rooted, either. Once you install the APK, simply go to Android's Language & Keyboard settings, uncheck "Android Keyboard" and check "Gingerbread Keyboard." It may not be the full OS, but at least it's something!