In the wake of the
closure
of the famed BitTorrent tracker site OiNK more than two years ago
Waffles.fm
and
What.CD
appeared in its place, and each have grown dramatically in size ands popularity since then.
Specifically, What.CD has come a long way since its birth back in 2007, growing from 30,000 torrents as of November 14th, 2007 to over 1 million today.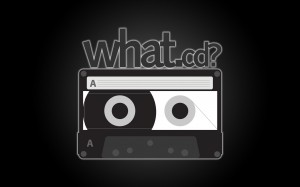 "On November 14th, 2007 we celebrated having reached the notable milestone of 30,000 torrents. That same day, mere hours earlier, we had announced Gazelle," reads a post on the site. "Still running tbdev, and very much in the shadow of OiNK, we were nonetheless proud of having found our feet and were ready to look forward to the future. That future, whilst optimistic, didn't fully anticipate the dedication and love that has since been shown by staff and users alike.
And What.CD continued to grow.
"Fifteen days later we had added another 20,000 torrents to the site, and after that we never stopped. The
100,000
,
200,000
,
300,000
,
500,000
and
700,000
torrent milestones all fell in time, with one clear number always in the back of our minds," it continues. "Could a torrent site, especially one with a focus on music, reach one million torrents? Today, just over three years after the site's conception, we can say conclusively that such an achievement is possible."
Indeed it has. What.CD has announced the addition of the 1,000,001th torrent.
"It's been hard, and has taken thousands of hours work," it says. "Friends have been made, arguments resolved, software developed and torrents uploaded all with one goal in mind: to make What.CD the greatest free repository of music on the internet, accessible to as many people as possible."
What.CD says it still has much work to do and that one million torrents is "not the end" by any means. The milestone is merely a "marker" illustrating how far the site and the community has come in the three years its been online.
"It's a milestone worth celebrating, something real that indicates just how much has been given by each and every member and something that serves to show, even in the light of the RIAA's propaganda, that file-sharing can produce something great," it says.
What.CD and its cousin Waffles.FM are truly great sites for music fans, and their popularity is unsurprising considering the wealth of new and rare music they make available to users. What is still surprising is the RIAA's
previous admission
that it could never replicate music-oriented BitTorrent tracker sites like OiNK because of the complexity in securing permission from the various copyright holders.
"I don't know how much you know about the industry, but it's very complicated. It's got a lot of different rights-holders," said RIAA pres Cary Sherman in an interview a few months ago. "You have songwriters and publishers, who have a completely different set of rights than the record company and the artists, and everyone would have to agree on a new business model."
Well, while the different copyright holders refuse to provide a legal alternative to music repository sites like Waffles.FM or What.CD music fans are providing it for them, and with a great deal of success it seems.
"Powered by <3 — it's got us this far."