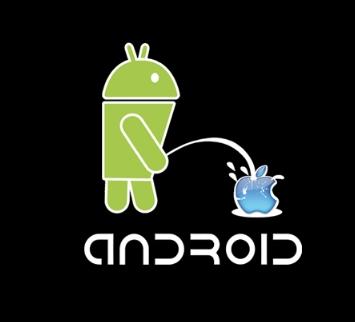 According to new data from comScore, Android now has the second largest share of the smartphone operating system market in the United States, replacing Apple.
comScore's data suggests that Android now has a 26 percent share of the U.S. smartphone platform market, up 6.4 percentage points from the three month period ended in August 2010. RIM's market share fell 4.1 percentage points, but it remains in the top spot with a 33.5 percent share. Apple fell 0.8 percentage points to third place, with a 25 percent market share in the United States. It's followed by Microsoft (9 percent), and Palm (3.9 percent).
Samsung still has the largest mobile phone market share in the U.S. and it was the only OEM that saw growth during the past three months. It gained 0.9 percentage points and maintains a 24.5 percent grip on the market. LG dropped 0.3 percentage points to a 20.9 percent market share, Motorola fell 1.8 percentage points to a 17 percent share, and both RIM (8.8 percent) and Nokia (7.2 percent) lost ground, dropping 0.2 percentage points and 0.4 percentage points, respectively.