Internet Explorer 9
is "downloading like hotcakes," if they would be downloadable, that is. After almost six months since IE9 made its debut into Beta, one thing is clear, users worldwide have worked out quite an appetite for the next major iteration of IE.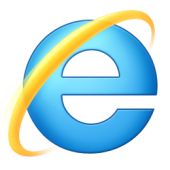 IE9 was downloaded in excess of 25 million times between September 15th, 2010 and February 10th, 2011 when the browser graduated to Release Candidate (RC) stage.
And it appears that the number of downloads is only accelerating, according to the latest statistics provided by Microsoft.
Since IE9 RC was launched earlier this month, there have been over 11 million new downloads of IE8's successor.
IE9 has been downloaded at the rate of a little over 2.5 copies each second, or 150 downloads per minute until March 1st, 2011.
"Since its release on February 10th, the IE9 RC has already been downloaded over 11 million times. Together with the IE9 Beta, IE9 has been downloaded over 36 million times since its initial availability on September 15, 2010," revealed
Roger Capriotti
, Director, Internet Explorer Product Marketing.
It also appears that Windows 7 users continue to be the largest segment embracing Internet Explorer 9.
And why not, with enhancements such as hardware acceleration and Pinned Sites, there's little doubt of the fact that IE9 has been tailored to Windows 7 down to its last detail.
IE9 also supports Windows Vista SP2, but the browser doesn't play nice with Windows XP, nor are there any plans to port it to the obsolete platform.
"As of February, IE9 has now surpassed total combined downloads of IE8 Beta and IE8 RC, and Net Applications reports that IE9 now represents 0.66% of all worldwide browser usage share on Windows with 2.09% usage share on Windows 7," Capriotti added.