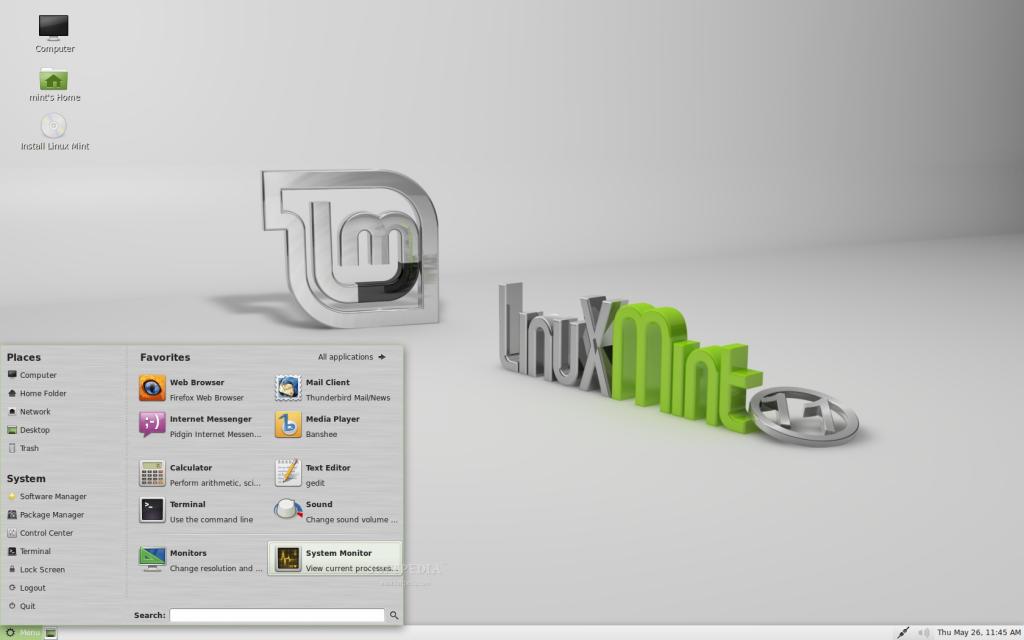 Clement Lefebvre, father of the Linux Mint project, announced a couple of minutes ago, May 26th, the new and highly anticipated Linux Mint 11 operating system, dubbed Katya.
Linux Mint 11 (Katya) is based on the recently released Ubuntu 11.04 (Natty Narwhal) operating system and is powered by Linux kernel 2.6.38, X.Org 7.6 and GNOME 2.32.
Even if it's based on Ubuntu 11.04, the new Linux Mint 11 distribution comes without the Unity interface. It uses the old and classic one-panel GNOME look.
"The team is proud to announce the release of Linux Mint 11 "Katya". [...] Linux Mint 11 comes with updated software and brings refinements and new features to make your desktop even more comfortable to use." - was stated in the
official release announcement
.
Highlights of Linux Mint 11:
· Based on Ubuntu 11.04;
· Linux kernel 2.6.38;
· No Unity shell;
· GNOME 2.32.1;
· One-click installer for multimedia codecs and extra apps;
· Lots of improvements to The Software Manager tool;
· Performance improvements to The Update Manager tool;
· Various improvements to The Desktop Settings tool;
· A new set of wallpapers;
· mint-search-addon for Firefox 4, Chrome and Opera web browsers;
· Removed Gwibber;
· gThumb as default photo viewer;
· Banshee as default music player;
· LibreOffice 3.3 office suite;
· Overlay scrollbars;
· Updated Mint-X theme;
· Added 'apt download' command;
· Adobe Flash Player 10.2 plugin;
· Lots of bug fixes.