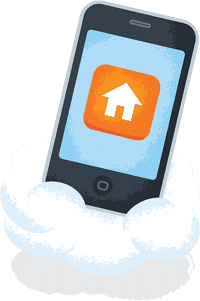 Loyal Firefox users – the Awesome Bar, your browsing history, bookmarks and even opened tabs can now follow you everywhere you go with Mozilla's Firefox Home for the iPhone.
Firefox Home provides access to your Firefox desktop history, bookmarks and open tabs on your iPhone. It's not a web browser itself, but with it you can get up and go and have everything waiting for you on your iPhone. And, of course, it's free.
-On the Go? Have instant access to the list of tabs you have open on your desktop.

-Type Less. No need to type long URLs, your bookmarks get you to your favorite sites by tapping.

-Search. Start typing and the Awesome Bar takes you to your favorite and important sites.
EDIT: There appears to be a lot of people complaining about syncing issues for iPhone 4