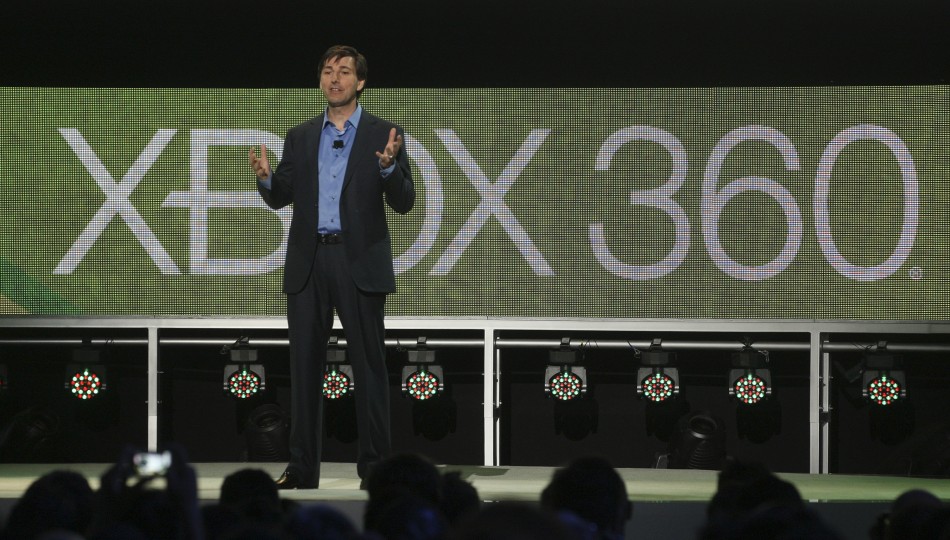 At a press event for the E3 gaming expo, Microsoft revealed the next step in its plans for the Xbox Live service: streaming live TV, full YouTube integration and better search features.
"This is the year live TV comes to Xbox," said Microsoft's Marc Whitten during the presentation.
Microsoft announced that a variety of
U.S.-based networks
as well as international providers such as Sky and Canal+ would participate, but he didn't give any more information on specific providers. The Microsoft demo showed Castle, an ABC drama, and ESPN logos, indicating those two networks would be
available through Xbox Live
. The live TV service doesn't appear to have an official name, but it will be available to subscribers this fall.
Whitten also announced full YouTube integration into the Xbox Live service. Xbox Live users will be able to stream YouTube videos straight to their TV using Microsoft's game console. There is already some Web surfing capability built into the Xbox 360, but this feature will make it much easier to search for and play YouTube videos.
Microsoft also announced that another company service would be coming to Xbox Live.
"Bing is coming to Xbox Live. You say it, Xbox finds it," Whitten said.
Bing, Microsoft's search engine, can be activated by voice controls and used to search for media and games, making it much faster to do Web searches on the Xbox 360 (entering text without one of the keyboard peripherals is tedious at best).
Xbox Live is a member service for the Xbox 360 console that provides social and entertainment features for subscribers. But
Microsoft has worked hard
to make the service about more than just games. The announcement today is part of that initiative. Microsoft is adding reasons for customers to use Xbox Live, even if they aren't into playing games. The service is becoming ever more a full entertainment hub for the living room.