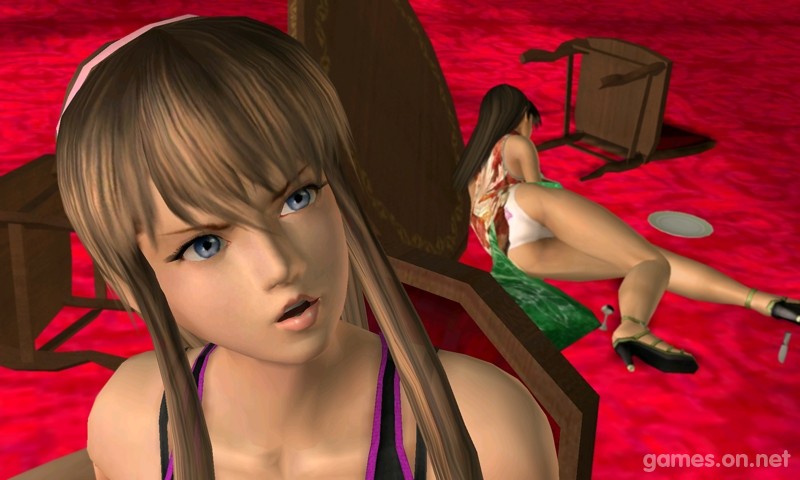 First Mortal Kombat and now this? Dead Or Alive: Dimensions for the 3DS will be pulled from store shelves following a decision made by the Australian Classification Board to revoke the game's tame PG rating in light of claims made by the Australian media that the game contains child porn.
Last week Australian media outlets went into a frenzy over the PG rating initially granted to the game, which had been pulled from sale in Sweden because three of the game's female starlets (Ayane, Kokoro and Kasumi) were listed as under 18 in their profiles and allegations were raised that "game features, which allow players to look up their skirts and take photos, depicted them in pornographic situations".
According to Nintendo public relations manager for Australia and New Zealand, Heather Murphy, the characters in question were changed to be listed as "N/A" in the version submitted for Australian classification. That version received a PG rating back in February 2011 for "mild violence and sexualised gameplay". The game hit store shelves on May 26.
Explaining the move to revoke the game's classification, a spokesperson for the board cited the following reason for the move:
"Information provided to the Board last week suggested that the game contained content not drawn to the Boardís attention in the original classification application [...] Dead or Alive: Dimensions is now unclassified and cannot be sold in Australia unless it is re-submitted for classification."
In comments made to Kotaku Nintendo has stepped in to explain the situation, claiming that the reason for the revocation lies with the original submission made by THQ, who were initially poised to distribute the title in Australia.
"ďTHQ had already submitted the game for classification by the time we decided to take over distribution, and they hadnít provided adequate information for the classification [...] Nintendo has now submitted a new classification. The game has not been banned, it will receive a new classification as soon as the Classification Board process the new classification."
Nintendo are rumoured to be expecting an MA15+ rating when the game is re-classified.
Geez, let's hope they don't go back and look at Dead Or Alive Xtreme 2!