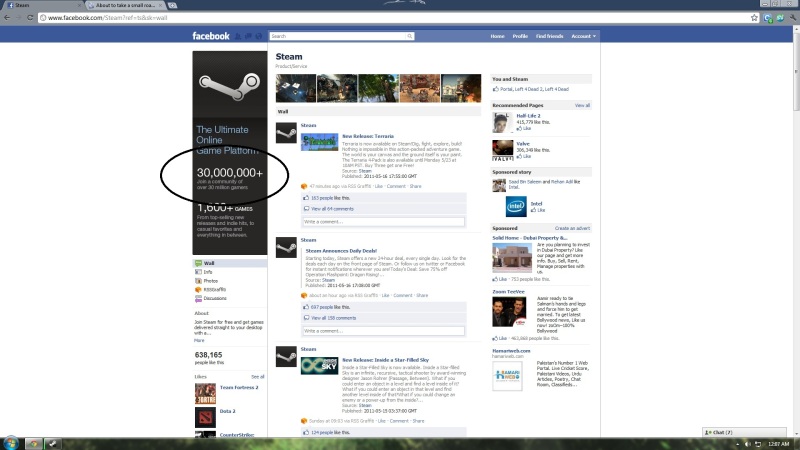 Steam, Valve Software's digital download service, has announced a new way that its customers can hook up with friends of friends online: Facebook.
Effective immediately, Steam users can connect their Steam accounts to their Facebook accounts. As an extra incentive to take advantage of this feature, those with linked accounts will now be able to have up to 300 Steam friends.
Now it is easier than ever to find your friends on Steam. Just link your Facebook profile with Steam and see your friends who have done the same. Don't worry, we won't post anything to your Facebook wall without your approval...

Linking your accounts will also raise your maximum friend count in Steam to 300.