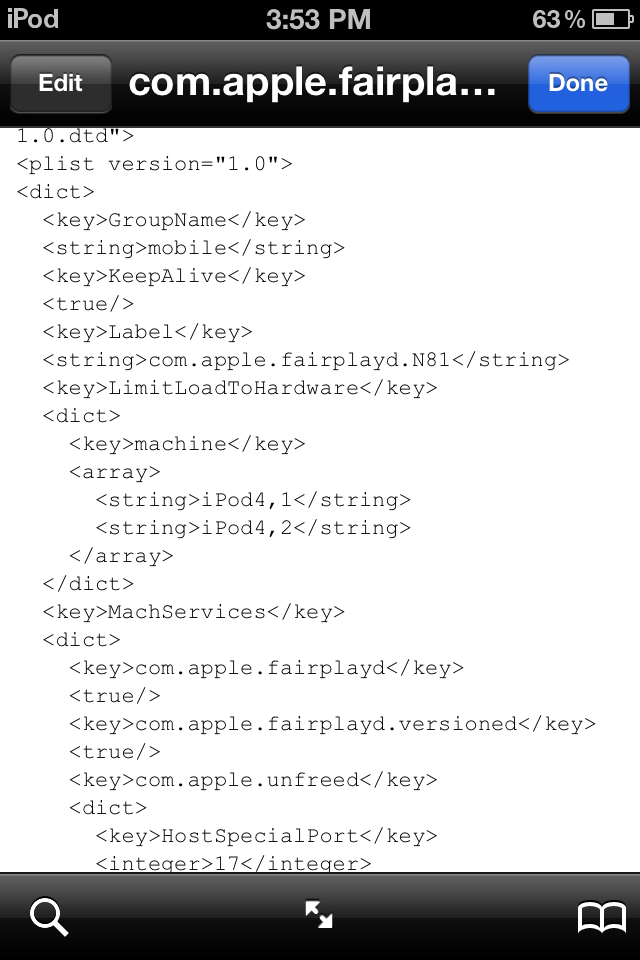 Rumors of the iPod touch's demise may have been greatly exaggerated. When the iOS 5 betas hit, the absence of any mention of a new iPod touch product identifier in the usual configuration files led to speculation (TUAW, MacRumors) that there would not be a next-generation iPod touch.
Up until now, only mentions of "iPod4,1," the current iPod touch model, have been discovered in iOS 5 property lists. However, some snooping by iFans forum user shamrock has indeed yielded mention of an unreleased iPod touch model: "iPod4,2″ in the file /System/Library/LaunchDaemons/com.apple.fairplayd.N81.plist
The model identifier implies that this year's iPod touch may just be a spec bump rather than a completely redesigned product, but we will have to wait until the next Apple keynote, likely to take place in early September, to find out.