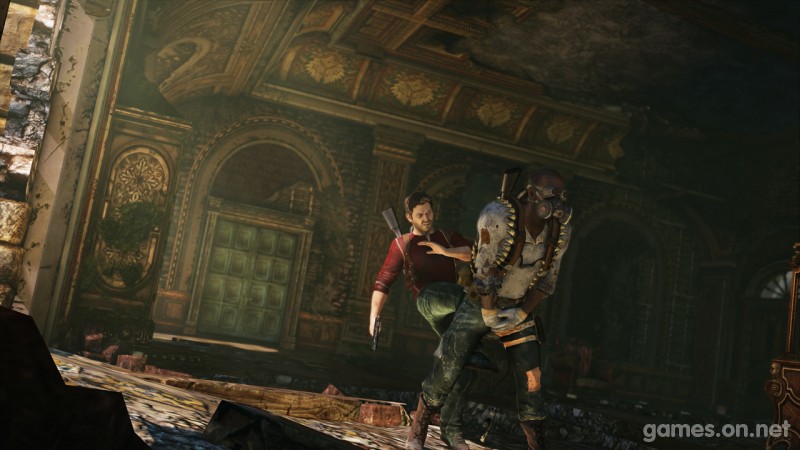 E3 went nuts for Uncharted 3: Drakeís Deception. Hot on the heels of wowing punters at said expoís 2011 Game Critics Awards, Naughty Dogís biggest game yet might not be due out until November, but the beta begins tomorrow. That is, if you either a) picked up Infamous 2 or b) are a PlayStation Plus kind of guy. Everyone else will have to wait until July 4th to get to grips with Nateís latest, with the beta finishing up for good on July 13th. Huh. If ever there was a reason to pony up for PlayStation PlusÖ
Naughty Dog have gone into some detail as to what you lucky little beta people can expect. A range of ompetitive and co-op modes will be available over three maps: Airstrip, Chateau, and Yemen will set the scene for either Plunder, Team Deathmatch, Three Team Deathmatch (nice), Co-op Adventure, Team Objective, Hunter, or Co-op Arena. Thatís a fair bit more than many will have been expecting given how skinny most betas are.
The beta will even support stereoscopic 3D, and splitscreen multiplayer. Sadly, itís not all good news. You wonít be able to have both of these great things going on at once, the level cap is stuck at 25, and game progress and unlocked items won't carry over to the full game apropos. Participating will, however, earn you some mysterious goodies when the time comes to get your retail on.