Google takes the fight against web spam and poor quality sites very seriously, especially with all of the recent criticism towards its search engine. It shouldn't bee to surprising then to see that Google has banned every site provided by co.cc from its search results.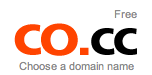 Co.cc is a domain used a company that offers subdomains in bulk, to anyone interested in this sort of deal.
Most of the time, this means people wanting to fill thousands of pages and websites with junk that they can then get to rank in the search results.
The company offers two subdomains for free and makes money from selling as many as 15,000 to any individual.
It's hardly the only company to offer such a service, but the short domain name and the similarity to ccTLDs like co.uk and so on make it more attractive to spammers.
It seems that Google has had enough from co.cc-provided websites and has now blocked the entire domain, regardless if the individual subdomains were legitimate or not.
It is a rather radical move, but one that Google is prepared to take and that it has made before. Google hasn't talked about this domain in particular, but Google's Matt Cutts has reminded everyone that this sort of move is nothing too out of the ordinary.
"First, a definition: a 'freehost' is a domain that will let anyone register a site on that domain. There's lots and lots of high-quality freehosts out there (wordpress.com comes to mind)," Matt Cutts
wrote
, on Google+ of course.
"We absolutely do try to be granular, but I wanted to mention that if we see a very large fraction of sites on a specific freehost be spammy or low-quality, we do reserve the right to take action on the freehost as a whole," he explained.
"I think most savvy search/SEO folks would understand this completely, but I figure it's better to over-communicate than under-communicate," he added.