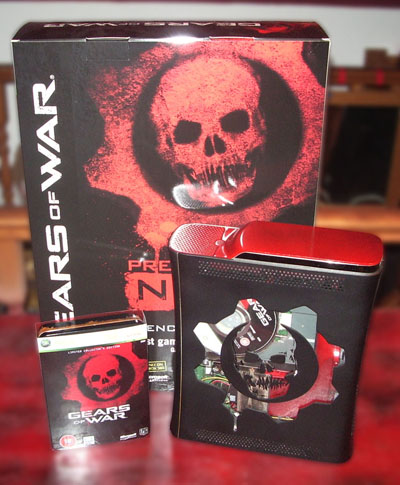 Awful news strikes the Epic Games camp; an unfinished version of their up and coming game has hit the internet. The new addition that makes the duo a trilogy has been leaked onto the internet, fortunately enough for Epic Games the version leaked is not yet completed. In fact I wouldnít use the word fortunate, although the game is incomplete; it still features all necessary functions to play through the single and multiplayer modes and only really includes the odd bug and glitch.
With thousands of users with hacked Xbox 360ís browsing the internet for this copy, Epic Games could have their pockets drained. As the days go on more and more, gamers are able to take advantage of what we will call an Ďearlier releaseí to say the least. This leaked version is available almost 3 months before the games expected release date, because of this I would rather wait... Why you ask? I am a true gamer and Iíd rather experience the game in all itís glory rather then a glitchy copy, especially considering itís most likely going to be the 360ís biggest exclusive of the year.
Not only this, but it will completely ruin the experience for you! If thousands of hacked 360ís are running the game then those players would have drained it for everything its worth, so when the time comes for all the hype, they wonít be part of it.
Donít get me wrong, Iím as curious about this leaked version as the next gamer, however with the limitations such as not owning an Xbox 360 and wanting to enjoy the full experience of the game, I donít plan on playing it before release date (beta excluded).
Source= The Internet