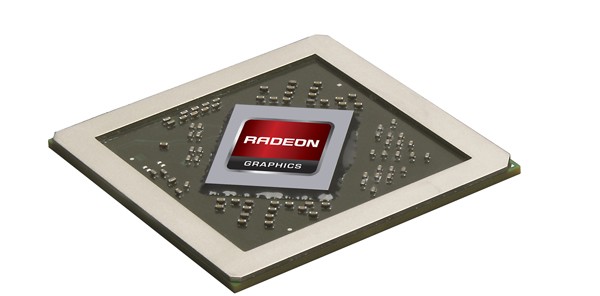 The mobile GPU landscape has just received a new member in the form of AMD's latest Radeon HD 6990M graphics core that the Sunnyvale-based company touts as being the world's fastest mobile discrete graphics card released until now.
The new GPU was built in order to replace AMD's previous mobile flagship, the Radeon HD 6970M, and is based on the same Barts core that was also used for its predecessor.
This time, however, AMD has opted for using the full implementation of the Barts GPU, also known as Barts XT, which includes 1120 stream processors, 56 texture units, 32 ROP units and a 256-bit wide memory bus.
This translates into about a 17% increase in computing power, when compared with the HD 6970M.
But this isn't the only performance advantage that the Radeon HD 6990M has over its predecessor, as
AMD
has also raised the operating frequency of the GPU from 680MHz to 715MHz as well as the amount of video memory installed to 2GB.
Its operating frequency is set at the same 900MHz (3.6GHz GDDR5 data rate) as that of the HD 6970M.
According to AMD's internal tests, all these changes enable the Radeon HD 6990M to deliver a performance boost of 5-20 percent over its predecessor.
AMD's latest
graphics card
will battle it out with Nvidia's recently released GeForce GTX 580M that is a slightly overclocked version of the previous GTX 485, but with support for the Optimus dynamic GPU switching technology.
In AMD's internal tests, that used a simulated
GeForce GTX 580M
, the HD 6990M managed deliver a 10% advantage over its competitor in all the games run, but we'll have to wait and see if these figures are also achieved in independent tests.
Several notebook makers, such as Alienware, Clevo, Eurocom and AVADirect, are already getting ready to include AMD's latest GPU in their new notebook designs. Pricing for the Radeon HD 6990M is unknown at this time.