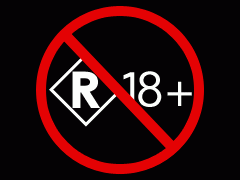 The latest meeting of the Standing Committee of Attorneys-General has just taken place here in Adelaide to cast a vote on the introduction of an R18+ rating for videogames. Sadly the result has again left the situation in limbo, with the ministers failing to reach the required unanimous decision. No surprises here.
The decision is disappointing, but not entirely surprising after NSW Attorney-General Greg Smith announced earlier he would be abstaining from the vote, claiming "[m]ore work needs to be done on this issue". Despite Mr Smith's abstinence, the ministers for all other states and territories agreed on the introduction of the new classification. Unfortunately a unanimous vote is required to introduce the scheme at a federal level.
It's a crushing blow from New South Wales once again. If you'll remember the last proposed SCAG meeting on the matter was specifically delayed so that the previous NSW minister, John Hatzistergos, was not excluded from the vote. Although Mr Smith has expressed that he would like to view the findings of the ALRC review first, he has stated that he will be returning to the NSW cabinet to reach a decision, one which he promises will not take long.
We'll keep you posted on any further developments on the matter.