Despite all the rumors that suggested that both AMD and Nvidia are having troubles with the fabrication of their next-generation 28nm graphics cards, the Sunnyvale-based company has recently reaffirmed its plans to release its first Radeon HD 7000 graphics cards by the end of this year.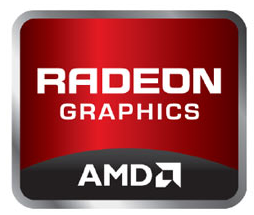 AMD's intentions were announced by Interim Chief Executive Officer Thomas Seifert during the company's latest conference call with financial analysts.
"We also passed several critical milestones in the second quarter as we prepare our next-generation 28-nanometer graphics family," said Seifert.
"We have working silicon in-house and remain on track to deliver the first members of what we expect will be another industry-leading GPU family to market later this year.
"We expect to be at the forefront of the GPU industry's transition to 28-nanometer," concluded the company's interim CEO.
Seifert hasn't shared any information regarding which graphics cores will be used by the cards expected in 2011 and also hasn't revealed which market segments they target.
For the HD 6000 product family, AMD started by launching two mid-range solutions, the HD 6870 and HD 6850, which were later followed by high-end HD 6970 and HD 6950
graphics cards
, as these are more complicated to build and sell in lower numbers.
From the information available at this point in time, we know that the Radeon HD 7000 series will comprise four new GPUs with the code names of Thames, Lombok and Tahiti.
The first two will target the entry-level and mid-range markets, respectively, while the latter is
AMD's
high-performance GPU. In addition to be used for two single-GPU graphics cards, this core will also spawn a Radeon HD 6990 replacement that carries the New Zealand code name.
All the Radeon HD 7000 GPUs will be manufactured by TSMC (some latter models are expected to be built by Globalfoundries) using the
28nm fabrication
process.