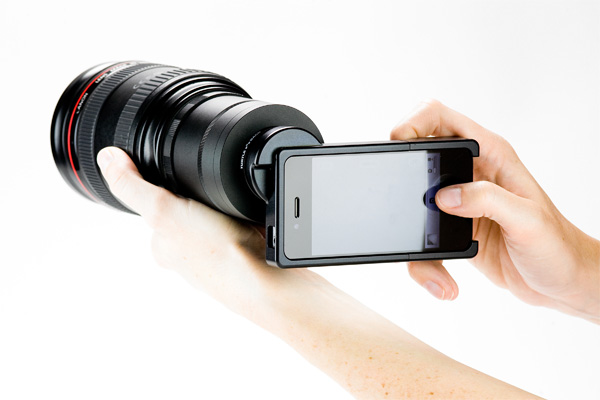 We knew iPhoneography was a burgeoning trend, heck, we've even joked about the prospect of being able to mount lenses on a mobile phone. Now, the crazy folks over at
Photojojo
have actually made this happen — and yes, it's legitimate.
For just US$190 for an iPhone 3GS or US$249 for an iPhone 4, you can mount any Nikon or Canon EOS lens on your smartphone. Even a 500mm telephoto lens.
The catch? Focusing is all manual and you lose about 1 to 2 f-stops because of the extension tube used to bridge the gap between the phone case and the lens itself.
We'll just be sitting over here in the corner quietly, sobbing.