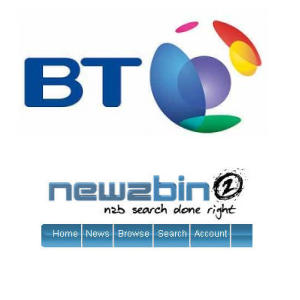 Earlier this month we
reported
about the legal battle between MPA and UK internet service provider BT launched by the former's demand for BT to block access to the file-sharing site Newzbin2.
Now the decision was given and it's one that could definitely harm file-sharing and ISPs as well. Movie studios are celebrating what could become a landmark victory against a source for links where people could download digital content such as films, music and games.
Efforts from the industry to force other major UK ISPs to block file-sharing sites will probably be noticed soon.
According to Mr Justice Arnold the studios, including Twentieth Century Fox, Paramount Pictures Corporation and Disney Enterprises, "made it clear that this is a test case" which is to be followed by attempts to obtain similar orders against the UK's other major ISPs.
A view that the industry never wants to acknowledge was also expressed by Mike O'Connor, chief executive of Consumer Focus – "What we really need is the members of the Motion Picture Association to be innovative and focus on meeting UK consumer demand legally."
The Open Rights Group called the action against Newzbin2 "pointless and dangerous". "There are serious risks of legitimate content being blocked… If the goal is boosting creators' ability to make money from their work then we need to abandon these technologically naive measures," the group added.
The legal action against BT was under the 1988 Copyright, Design and Patents Act – it was focused on BT's capacity as an internet service provider (ISP), rather than as the source of alleged illegal files.