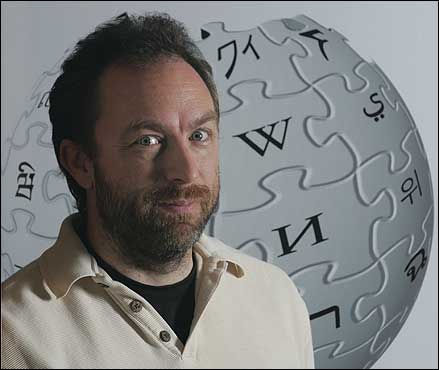 USER BASED ONLINE ENCYCLOPEDIA Wikipedia is seeing a substantial drop in contributors, according to its founder, Jimmy Wales.
Wales revealed that the online resource, which entirely depends on the contributions of users, is losing numbers, which could affect the quantity and quality of the content available.
"We are not replenishing ourranks,"
Wales told the Associated Press
. "It is not a crisis, but I consider it to be important."
There are close to five billion users throughout the various Wikimedia Foundation projects, but as of March this year Wikipedia itself had only around 90,000 active contributors. The goal is to add another 5,000 to that number by June 2012, according to executive director Sue Gardner.
Wales said that Wikipedia is trying to simplify the way users add and edit material, adding that the editorial guidelines are very convoluted and impenetrable to new users, which is one of the factors that is driving numbers down.
Another major problem for the decade-old web site is that there is only so much information that can be added to it, with most of the popular topics, interests, people and products already covered in detail. With less to do at the web site it's not entirely surprising that the number of contributors is dropping.
Wikipedia also suffered a negative reputation for many years due to the questionable nature of some of the material added to the web site. It was frequently lambasted as an unreliable resource in schools and colleges, but it's finally starting to recover from this stigma, thanks laregly to stricter editorial rules, which make it much clearer when claims are not appropriately backed up.
In addition to making contributions to Wikipedia easier, there will also be a campaign to encourage professors to give students assignments to write entries on the web site, which the team hopes will bring in lots of new users. Meanwhile Wikipedia has recently added a feature called Wikilove, similar to Facebook's Like or Google+'s +1, to keep existing users engaged.