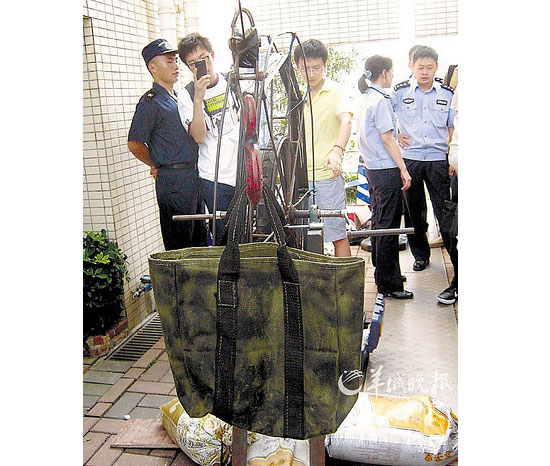 Normally you'd need a boat to ship something from mainland China to Hong Kong. Well, or you could shoot a 1,000-foot-long line across the river using a crossbow, then lower a big ol' bag of
Apple goods
from a high rise on one side to a small house on the other.
The smugglers started on the 21st floor of a residential complex in Shenzhen, which is one of China's largest cities and located on the country's coast, just north of Hong Kong. Then, they'd fire said 1,000-foot line using a crossbow, sending it over the Sha Tau Kok River, which divides Hong Kong and China's mainland. Two minutes and a pulley system later and the goods would be on the other side in Hong Kong.
The flamboyant smuggling operation was usually carried out in the morning to elude the cops, and the nylon bags being sent over the river were stuffed to the brim with iPhone 4s and iPads. The police weren't fooled forever though, and apparently six smugglers have been arrested, and a bag full of 50 iPhone 4s and 50 iPads valued at around $46,500 was taken, too.
One wonders if they didn't get the idea from a similar feat: in 1974, acrobat
Philippe Petit
famously fired a line between New York City's old Twin Towers using a bow and arrow, and then proceeded to tightrope walk between the structures.
You can see a video of the haul (in Chinese) below.