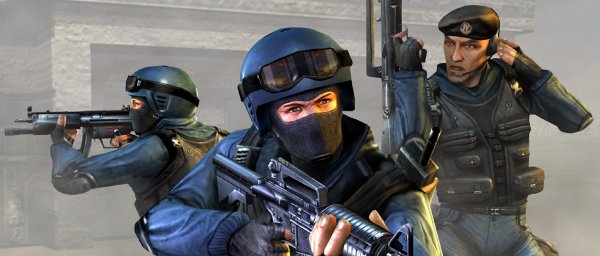 A batch of new reports are hinting that
Valve
, the developer behind massively successful games like Half Life, Portal or Team Fortress, is getting ready to deploy a new installment in its extremely popular
Counter-Strike series
, called Counter-Strike: Global Offensive.
Valve is notoriously secretive about its projects, opting to work hard, refine the design and only after it is satisfied with the product will the company actually announce it to the world. This strategy is highlighted with the oft-rumored Half Life 2: Episode 3, which, even if it has been demanded by gamers for quite some time now, the company still hasn't confirmed officially.
Now, it seems that some of Valve's secrets have been leaked, with several reports claiming that the company is getting ready to announce a brand new Counter-Strike game, as part of the hugely successful online first person shooter series.
The project, reportedly called Counter-Strike: Global Offensive, via
CVG
, is set to be announced in the near future, probably at next week's Gamescom 2011 conference in Cologne, Germany, according to several sources, including game testers, E-Sports outlets and a company specialized in anti-cheating technology.
All of them hint at a new Counter-Strike game, which aims at recreating the massive success of previous installments in the series, that might be subtitled Global Offensive. What's more, the fact that Valve is collaborating with professional gaming companies hints that the new game will be geared towards competitions, not just regular online gaming, like Team Fortress 2.
Valve staff have dodged questions about the Counter-Strike series recently, but the company's boss, Gabe Newell, emphasized that, after current projects like Portal 2 or
Dota 2
are finished, then Valve will start worrying about other franchises, including Counter-Strike.
Valve has yet to comment on the issue, but many reports claim that details will be revealed later today, perhaps by an official announcement from the company itself, not just from various news outlets.